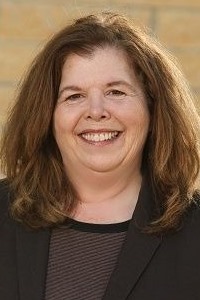 Barbara oversees SMIF's AmeriCorps LEAP (Learning Early Achieves Potential) initiative, which places 20 FTE AmeriCorps members in early childhood settings to help with social emotional development. Barbara joined the Foundation staff in 2000.
What is one of the most odd/interesting things you've come across in our region?
Barn Bluff in Red Wing - it's on the register of geological formations along the Mississippi River.
What is one of your favorite things about living in southern Minnesota?
I have two favorite things: Living in the beautiful landscape of the Driftless Area in southeastern Minnesota; the variety of colleges and universities that add such value to communities.