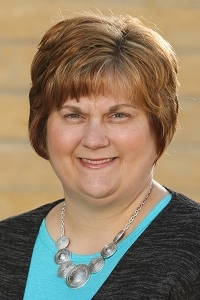 Teri oversees many areas of SMIF's Early Childhood focus area including but not limited to 22 Early Childhood Initiative (ECI) communities, 4 Early Childhood Dental Network (ECDN) communities, Parenting Matters: A Workplace Parenting Education Program, Quality Child Care Program (QCCP), home visiting and literacy grants, and the annual Early Childhood Care Conference as SMIF's Early Childhood Director. Teri is a lifelong resident of Owatonna and a graduate of Mankato State University with a B.A. in Business Administration and concentrations in Management and Human Resource Management. Teri's previous work and background knowledge in the business community has been beneficial in working with communities to get business buy in to the importance of early childhood. In addition to all of this, Teri is a wife and mother to three very busy children! Teri enjoys attending her children's sporting and extra-curricular activities, reading, knitting and spending time with girlfriends.
What is one of your favorite southern Minnesota festivals/events?
Visiting the wineries along the river valley.
What is one of your favorite things about living in southern Minnesota?
It's a great place to raise a family. Beautiful countryside and access to amenities and entertainment within a short distance