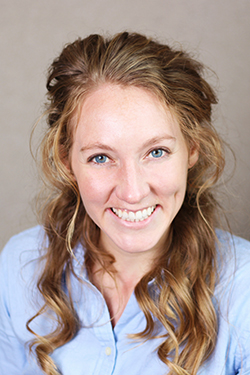 Kallie oversees all of SMIF's marketing and communication initiatives. A Minnesota native, Kallie moved back to the land of lakes in 2015 and joined the SMIF team in May. She is the in-house storyteller, photographer and graphic designer. Before starting at SMIF, she lived in a variety of metros, including Milwaukee, Baltimore, London and Chicago. Most recently, she worked at the Chicago Community Loan Fund, a community development financial institution. Outside of work, Kallie enjoys exploring underestimated places, photographing the prairie and its people, reading, biking and, whenever possible, listening to podcasts.
What is one of your favorite southern Minnesota festivals/events?
Being a Wells, MN native (Faribault County), Kernels Days has to take the cake…or the corn?
What makes Greater Minnesota "greater"?
After living in big cities, it's nice to see stars, to never worry about paying for parking, and to not have to dodge traffic on my running trails.