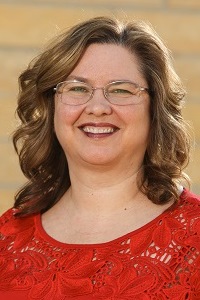 Jennifer was raised outside of Philadelphia and moved to southern California her junior year of high school. After college, she moved to Minnesota where she met her husband at work, and have been here for over 20 years.
Before becoming parents, Jennifer and her husband spent many weekends canoeing and camping in southeastern Minnesota. One of her favorite memories is a 3-day canoe trip over the 4th of July down the Root River, hauling all their food, gear, and their ever-present yellow lab in a single canoe for a peaceful weekend. Now her spare time is filled with driving to or sitting at an ice arena or the lacrosse field, sneaking in a book or knitting project when she can. Prior to joining SMIF, she spent the last 8 years in volunteer fundraising and marketing roles for both St. Dominic School and the Northfield Hockey Association.
What is one of your favorite southern Minnesota festivals/events?
Northfield's Winter Walk
What makes Greater Minnesota "greater"?
The changing landscapes through the seasons.