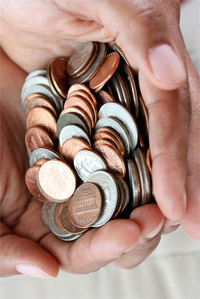 Donors choose how they want to make a difference
We invite you to learn about Southern Minnesota Initiative Foundation. As a public foundation, SMIF is a non-profit 501(c)3 tax exempt corporation; all donations are tax deductible. To give or to discuss giving opportunities call, Jennifer Nelson at 507.455.3215 or jennifern@smifoundation.org. Contributions can be sent to 525 Florence Ave., Owatonna MN 55060.
Download our Ways to Give brochure to learn more. 
ENDOWED FUNDS
General Endowment—Support for overall mission of the Foundation
Youth Trust Fund—Dedicated fund to promote opportunities for youth/children
Entrepreneur Fund—Dedicated fund to support local entrepreneurs
Donor Partnerships—Businesses find partnership programs creative, practical, and rewarding. Our BookStart program, for example, has helped Capstone place nearly 60,000 books in the hands of children and families across our region. We provide organization; donors provide in-kind goods or funds.
Tribute Gifts—Colleagues, family members, friends, and special occasions can be honored with a gift that lives on and expresses both appreciation and shared commitments.
Sponsorship Opportunities
Thank you for your interest in sponsoring Southern Minnesota Initiative Foundation events. To become a sponsor, please fill out this Sponsorship Form and return to 525 Florence Ave, Owatonna MN 55060.