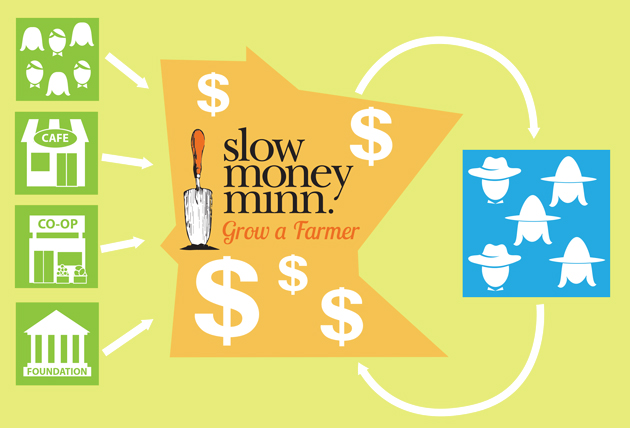 Welcome to the donation page for Slow Money Minnesota's Grow a Farmer Fund, administered by the Southern Minnesota Initiative Foundation. The Slow Money Minnesota network is being organized through a task force convened by the FEAST Local Foods Network and Renewing Countryside and is supported by a grant from North Central SARE. 
This donor-supported fund provides small-scale sustainable farmers in SMIF's 20-county area lower-interest loans to help them improve their operations and increase their bottom lines.
People across Minnesota who love good food and understand the financial challenges that small-scale sustainable farmers face have made this fund possible. It's the stone soup story: everyone brings what they can and the result is a feast! We invite you to join as a supporter. This revolving loan fund helps southern Minnesota farmers grow their businesses now and into the future.
Join us to support the local foods economy in southern Minnesota!