Your generous donation to a local community foundation will support grassroots efforts to make an impact on the lives of those living in our region. Gifts to a community foundation's endowment fund perpetually provide funding for the foundation now and into the future.
The 26 community foundations under SMIF's guidance have granted out over $5.3 million and have netted over $4.2 million in assets to benefit the future of their communities. What have they funded? Everything from technology grants to historic preservation!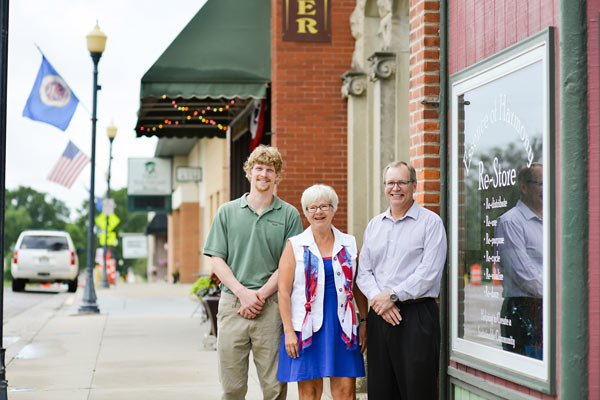 Harmony Area Community Foundation (HACF) has granted out over $100,000 for community improvements projects over the past six years, ranging from a free community sound system for events, to historical signage around town. SMIF has contributed $46,000 to their endowment.
With a $2,000 grant from HACF and a $2,000 matching grant from SMIF, four high schoolers from Harmony got first-hand experience in engineering, legal, marketing and retail sales positions in town. The goal of the student internship program is to raise student awareness about entrepreneurship and employment opportunities in the Harmony area, with the hope that kids will move back after college.
"You have to strive to make your community vibrant; it doesn't just happen on its own. A community foundation is one way you can do it. It's a facilitator to connect donors with projects." - Vicky Tribon, Founding HACF Board Member.
---
Your gift makes a difference! Please select the foundation you would like to contribute to below.