Spring 2018 QCCP Trainings - FREE but RSVP online
These events are FREE 2 hour DEVELOP approved trainings.
For details and to register, click on the registration link above for the session you would like to attend. Contact us to be added to our mailing list.
---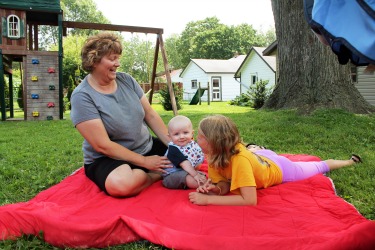 SMIF saw a need to encourage licensed family child care providers to become engaged in Minnesota's Parent Aware Quality Rating System in 2012. To address this, we piloted the Quality Child Care Program in Brown and Watonwan Counties with 26 providers participating in business improvement planning and program quality mentoring. The majority of these providers continued the path to becoming Parent Aware rated.
When Minnesota received the 2013 Federal Race to the Top grant to expand Parent Aware statewide, we knew expanding our Quality Child Care Program in the 20 rural counties of our region was instrumental for provider participation. We partnered with First Children's Finance and Child Care Resource and Referral, Inc. Child Care Aware Southern to enhance and expand the program. Lessons learned from the pilot led to adaptations to improve the effectiveness and increase collaboration amongst agencies with the same end goal of getting providers Parent Aware rated. Additional grant dollars were obtained from for expansion of the program. To learn more about this program, contact Teri Steckelberg at 507-455-3215 or teris@smifoundation.org.
See our informational video here.