PreK-Grade 3 Alignment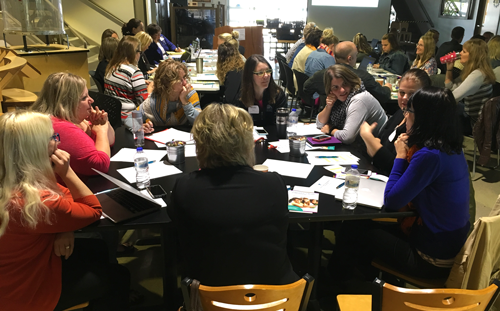 PreK-Grade 3 Alignment is a process that communities undertake to refine their education system. It is an initiative to transform how children, ages birth to eight, learn and build on their early life experiences. SMIF and the five other Minnesota Initiative Foundations, in partnership with Minnesota Department of Education, The McKnight Foundation and other partners, are working to make sure Minnesota kids, parents, care providers and educators are on the same page. 
The Minnesota PreK-3 Design Team, convened by West Central Initiative and The McKnight Foundation, worked to develop recommendations on what a voluntary, statewide, mixed-delivery preschool approach could look like in Minnesota. Read the full report here.
Photo: Educators, school administrators and child care providers gather in Mankato for a PreK-Grade 3 Alignment Strategy Session.