AmeriCorps LEAP (Learning Early Achieves Potential) Initiative members serve in preschool classrooms and nonprofit organizations focused on the social and emotional development of young children in our 20-county region. We recruit, connect, and match members to site service partner positions to help work one-on-one with children who are at-risk of falling behind. Members begin the LEAP service term in August and serve through the following July. Individuals interested in this program may contact Barbara Gunderson, AmeriCorps LEAP Director, at 507-455-3215 or barbarag@smifoundation.org.
We're accepting member applications for 2018-2019 - apply today!
Position Description  l  Fact Sheet | FAQ 
The LEAP Initiative is an AmeriCorps program made possible through the Southern Minnesota Initiative Foundation—Early Childhood Development partnership with ServeMinnesota and the Corporation for National and Community Service. We are committed to recruiting and engaging individuals without regard to disability, gender, race, religion or sexual orientation. Reasonable accommodations provided upon request. Document available in alternative formats.
St. Peter - Local Food Drive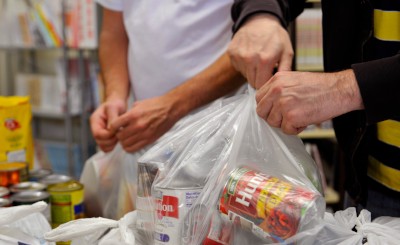 David Glantz, a member of the AmeriCorps LEAP Initiative In Southern Minnesota, held a food drive and community event at the Saint Peter Community Center.  This was a free event with all food and money donations going to directly to the Saint Peter Food Shelf. 
With the help of his fellow AmeriCorps staff, David finally got this event off the ground with months of planning behind him. David decided on this event because he saw how strong the community of Saint Peter was and wanted to not only bring people into the wonderful town but have an outreach to places such as Mankato and other surrounding areas. At the event there were different activities for families to engage with such as basketball, an open gym, a Story Table and face painting. The event was a way to bring family and friends together for a fun afternoon but to also help those in need by donating to the food shelf.