Small Town Grants Program
The current grant round is closed. Email inquiries to jenniferh@smifoundation.org.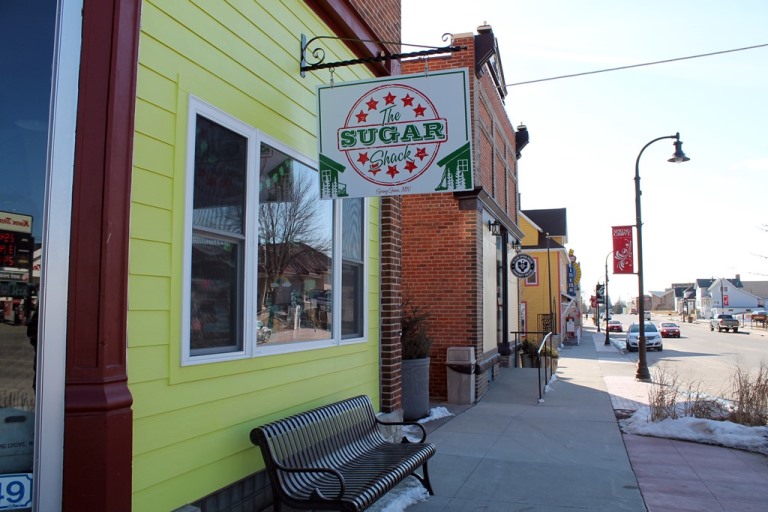 Small communities are the fabric of our region, yet sometimes lack the financial resources to build on the assets and uniqueness of their communities. Economic and community changes are inevitable. SMIF believes communities have the ability and leadership to adapt to these changes given the proper resources.
The Small Town Grant Program seeks to build sustainable and vibrant communities by engaging its members, enhancing existing leadership and opportunities for new leadership to emerge. Rather than funding a one-time project, we seek to build enduring, community capacity that will perpetuate collaboration for future work.
Because of our belief in the power that lies within our smaller communities, we have created a grant program for communities in our region with populations of 5,000 or less. SMIF is offering grants of up to $10,000 for these communities to support projects that can demonstrate a collaborative and economic opportunity for their community.
Guidelines
Priority Consideration
Asset-based approaches—projects that maximize the strengths, talents, and resources of the local community
Collaboration/partnership—projects that bring the community together in unique and effective ways
Sustainability of local or other funding streams—projects that have solid plans for continuation outside of SMIF funding
Leveraged funding—projects that access all available resources and maximize SMIF's investment and provide a local match of in-kind and/or cash (25% in-kind or cash match is required)
Effectiveness—projects that aim to effectively address an identified need and/or opportunity
Measurable results—projects that will demonstrate impact within your community as defined by the community
Priority Consideration is given to smaller communities whose projects demonstrate the information above and to projects that are "new" or clearly demonstrate an "enhancement" to an on-going effort.
Project Examples
Fostering community buy-in, such as an outcome-based and goal-driven visioning and planning initiative
Engaging stakeholders in developing economic opportunities in their community like a trail system or travel destination
Aligning local businesses, community stakeholders and the school district to create a community Makerspace program
Spurring new collaborations towards leadership training or a community project such as an event or outreach like a multi-cultural festival in celebration of different cultures or a community garden
Working with the community to develop a brand identity and marketing approaches to attract new residents
Application Requirements
Completed application and budget including narrative of how this project with be transformative for your community
IRS 501(c)(3) determination letter (if nonprofit organization)
Audited financials or filed tax forms if unaudited
Letter(s) of support from partner organization(s) other than the applicant organization and fiscal agent
Up to $100,000 in total grant funds will be awarded to 10 communities
SMIF requires all grantees to submit final grant reports.
Exclusions
Individuals, businesses, or other for-profit organizations
General operating expenses and expenses not directly related to the project/program
Existing deficits
Programs or services mandated by law
Routine city, county, or township planning or zoning
Routine maintenance
Routine capital projects that cannot demonstrate an impact within the community
Application, Grant Review and Award Process
SMIF awards grants on a competitive basis. Eligible applications that demonstrate a transformative and collaborative impact within their community will receive a full review, which may include a site visit, by SMIF staff members. Note: Site visits are intended to gain additional information about the organization and the proposal. The most successful site visits include all collaborative partners.
The Grant Review Committee, comprised of Board of Trustee members and community members, makes the final grant award decisions.
Grant award payment(s) will be made once all grant contract requirements are completed. SMIF requires all grantees to submit grant reports as outlined in the grant contract. Failure to submit a report, incomplete reports, and/or late reports may jeopardize future grant funding from SMIF.
SMIF will provide a public announcement highlighting the project on behalf of the grant recipient. 
---
For more information, contact Jennifer Heien, Grants Coordinator, at 507-214-7040 or jenniferh@smifoundation.org.