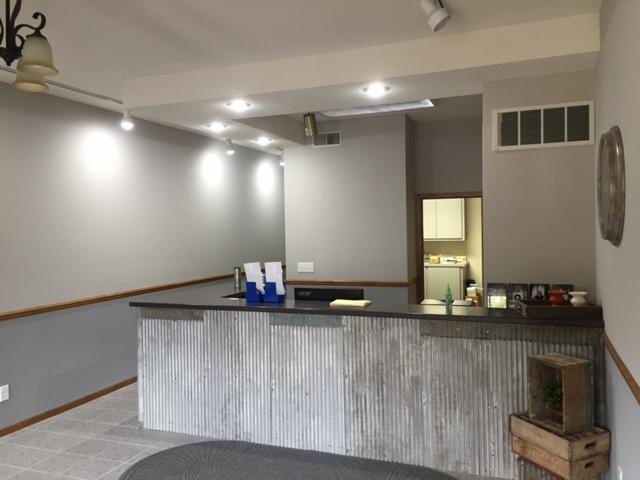 FAIRMONT, Minn., June 14, 2016 - Southern Minnesota Initiative Foundation (SMIF) recently approved funding from its Small Enterprise Loan Fund to Five Lakes Dental Studio, a startup restorative dental business in Fairmont. Wells Federal and the SAB 504 are partners on this loan.
Five Lakes Dental Studio will cover all aspects of removable dentures, crowns and bridges, ceramics and implants on single tooth restorations and full mouth reconstruction. These materials will then go to dentists to be used in local dental businesses. "I intend to offer all southern Minnesota and northern Iowa dental offices consistent, high quality dental restorations at a reasonable price," says owner Jeremy Stauffer. "I also want to maintain a productive and prospering work environment for employees." Stauffer has worked in the dental profession for years, and his expertise in the field is a huge asset to this new startup. Stauffer brings with him experienced staff to join him at Five Lakes Dental Studio. They will also offer in-office custom stains and chair-side assistance.
Stauffer bought a building in downtown Fairmont that used to house a photography studio. He used a portion of SMIF's loan for minor renovations before the dental lab officially opened.
"Working with dentists and patients and seeing the smiles and happiness that I and others at Five Lakes Dental Studio can offer keeps me wanting to do the best I can," said Stauffer.
"This is a really unique business, and Jeremy's experience and dedication to what he does gives it a strong start," said SMIF's SBA Lending Director Marcia Haley. "He cares about his work and the people he works with, and goes above and beyond to help provide a quality product. Jeremy is just the type of entrepreneur we like to assist with our Small Enterprise Loan Fund."
For more information on Five Lakes Dental Studio, call Jeremy Stauffer at 507-235-9040.
SMIF provides a range of finance and management assistance services to start and grow businesses. To learn more, call Marcia Haley at 507-455-3215 or marciah@smifoundation.org, or visit www.smifoundation.org. SMIF is an equal opportunity lender. This loan was funded in part through a Cooperative Agreement with the U.S. Small Business Administration.