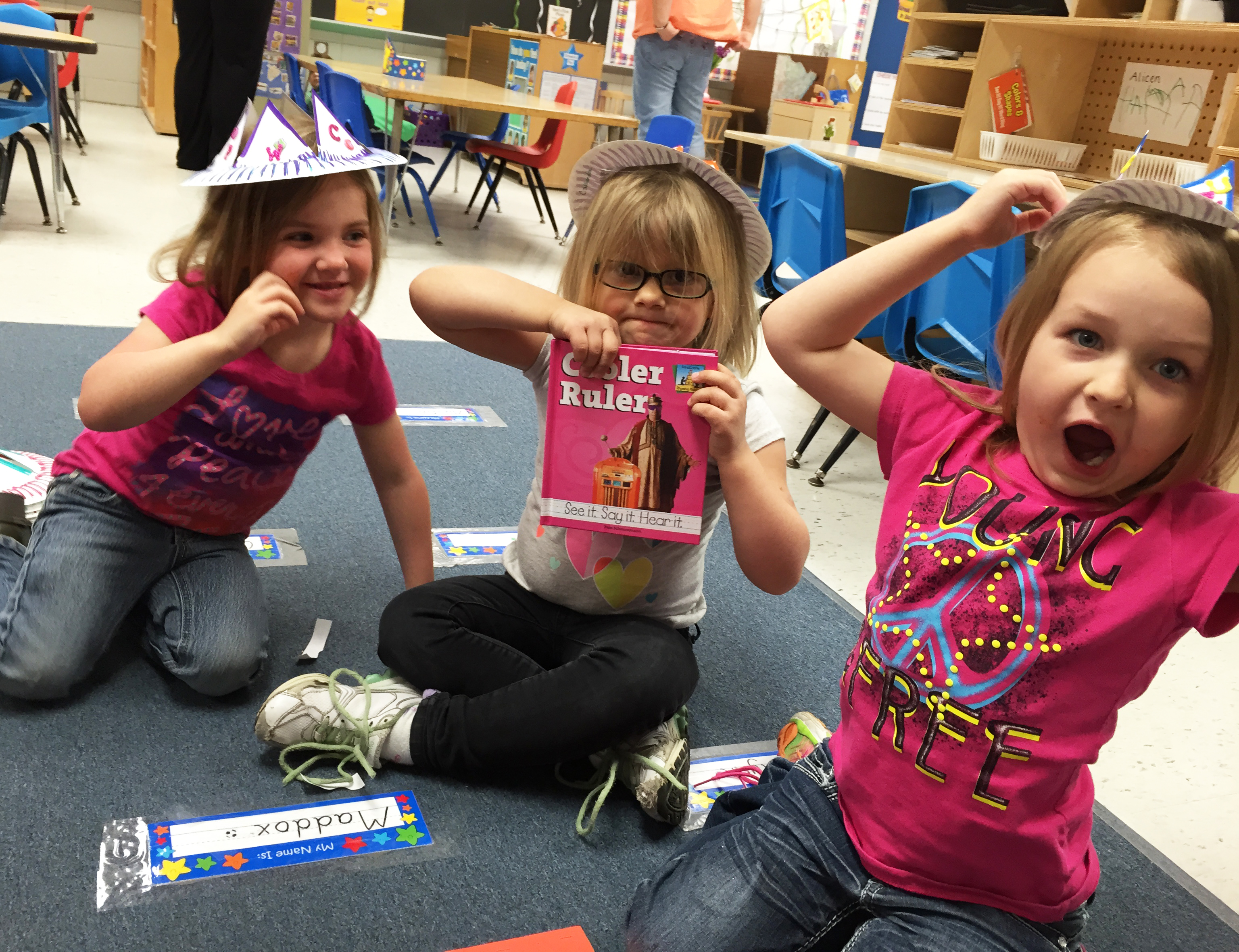 OWATONNA, Minn., October 19, 2015 - Southern Minnesota Initiative Foundation (SMIF) is pleased to partner for a fifth year with ABDO Publishing of Mankato to place over 5,800 books in the hands of pre-K students and their families. These books, valued at nearly $100,000, are distributed through SMIF's Reading Rocks! program through which SMIF's 25 AmeriCorps LEAP (Learning Early Achieve Potential) members will give them to children at 20 LEAP placement sites.
AmeriCorps members will introduce the books and read to the children, along with reinforcing the book's theme by doing creative learning activities. Each child will receive a book a month (total of six), a message from the member to encourage daily reading, and a bookmark that children return to the member once they have crossed off all the "LEAP" frogs to indicate daily reading at home. Some books will also be given away at various family events throughout the year.
A recent New York Time's article highlighted some groundbreaking research on the importance of reading to kids early. "I think that we've learned that early reading is more than just a nice thing to do with kids," Dr. John S. Hutton, a clinical research fellow at Cincinnati Children's Hospital Medical Center, said in the article. "It really does have a very important role to play in building brain networks that will serve children long-term as they transition from verbal to reading."
According to SMIF AmeriCorps LEAP Director Barbara Gunderson, these books will go to 860 children in southern Minnesota. "It's one thing for our AmeriCorps members to read to kids during the school day, but having books available at homes helps encourage parents to read to their kids, which is critical for not only literacy development but also social and emotional development," said Gunderson. She encourages parents to make reading a routine; as little as 10-15 minutes can make a big difference.
"As we continue to focus on early literacy for our region's children, we depend on partners like ABDO," stated Tim Penny, SMIF President and CEO. "By using the ABDO books as a learning tool at their community partner sites, AmeriCorps members will help increase literacy skills and school readiness of the children they serve."
"ABDO Publishing is honored to be partnering with SMIF," said Paul Abdo, ABDO Executive VP – Editor-in-Chief. "As a publisher we know the value of reading and this program is so vital to the growth of young minds. We look forward to continuing this partnership and program for many years to come."
For more information about Reading Rocks! and SMIF's AmeriCorps LEAP program, contact Barbara Gunderson at barbarag@smifoundation.org or 507-455-3215.
About ABDO Publishing:
A local Mankato company ABDO Publishing is a leading educational publisher of books and digital resources for today's schools and libraries. Having served libraries since 1985, ABDO has earned a reputation as a publisher that delivers family-friendly educational-based titles. Consisting of four divisions including ABDO Publishing Company, specializing in quality nonfiction; Spotlight, featuring licensed fiction; Magic Wagon, picture books, chapter books, and graphic novels; and Abdo Digital, featuring thousands of eBooks, interactive books and databases for libraries. To learn more about ABDO please visit www.abdopublishing.com.
Article Cited
Klassi, Perri. (August 17, 2015) Bedtime Stories for Young Brains. New York Times. Retrieved from http://well.blogs.nytimes.com/2015/08/17/bedtime-stories-for-young-brains/?_r=0