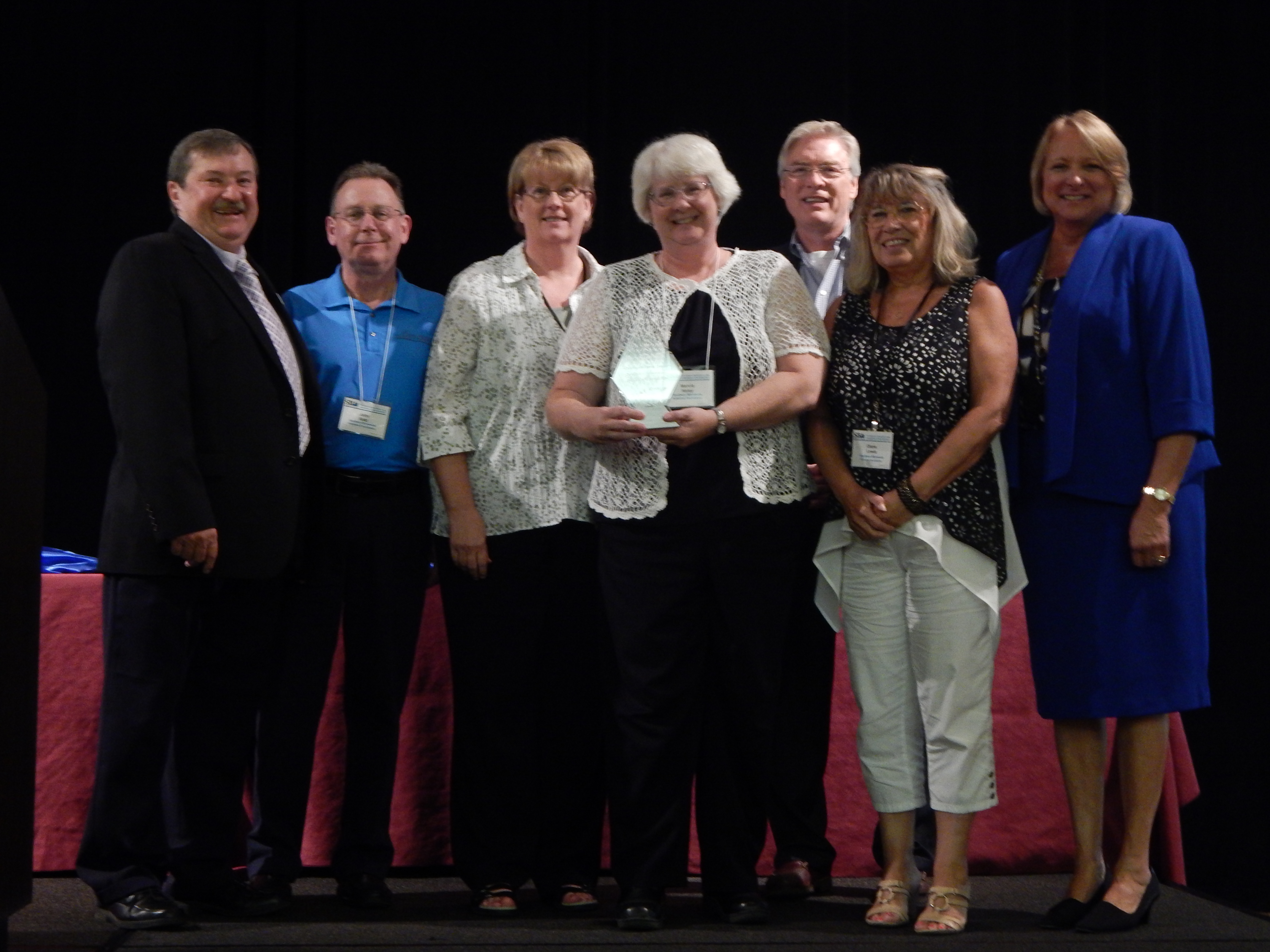 OWATONNA, Minn., October 6, 2015 - Last month, Southern Minnesota Initiative Foundation (SMIF) was awarded the 2015 Minnesota Small Business Administration (SBA) Community/Rural Lender of the Year Award at the Minnesota SBA Lenders Conference in Minneapolis. SMIF was one of 12 award winners recognized before an audience of over 400 gathered at the conference.
SMIF received this award based on our 14 years of providing small businesses in our 20-county region with both capital and technical assistance; our strong partnerships with the South Central Region and SE Minnesota Small Business Development Centers; our collaboration with area banks, with whom SMIF frequently partners to fill the financing gaps on larger loans; and our three years as a SCORE Chapter.
"It was great to see SMIF's lending team acknowledged for the hard work they put in to supporting our region's small businesses," said Tim Penny, SMIF President and CEO. "The challenges of running a business go beyond financial concerns to marketing, sales, human resources, accounting and many more - our team is there to support businesses across the board."
Last year, SMIF supported 35 businesses through loans and equity investments. SMIF offers a range of loan options in our 20-county region to support businesses in industries such as manufacturing, bioscience, child care, local foods, renewable energy, healthcare, retail, and service. Learn more about all loan programs on SMIF's website.
Minnesota has over 500,000 small businesses that collectively employ nearly 1.2 million workers. SMIF recognizes the importance of supporting these smaller firms to having a strong regional economy. To learn more about our SBA loans, call 507-455-3215 or visit our website at www.smifoundation.org. SMIF is an equal opportunity lender.