Tim Penny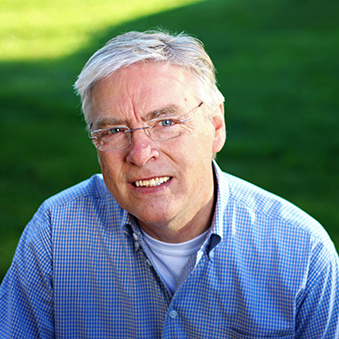 Tim Penny became SMIF's President and CEO in 2007, after an accomplished political career.
In SMIF's 30-year history, you've been President for nearly a third of that. How do you feel the direction of the Foundation has shifted under your leadership?
When I took the job I felt like our resources were not unlimited. For that reason, it seemed it would be better to move in the direction of some primary areas of focus. Some of this came out of my experience in politics, where we'd throw too few dollars are too many problems to very little substantial effect. With an organization of $5 million of resource to invest annually, if you concentrate those resources in a few areas, you're going to have a much bigger impact than spreading those same resources over a long list of activities. You can get deeper in those areas and become a more useful, helpful partner.
How would you say SMIF has moved the needle in those three areas of focus (early childhood, economic development, community development)?
I would say our role in early childhood has really helped create a rural voice on child care issues. We speak on behalf of the providers in our region that are doing the work day-to-day, we're connected with folks in a way to really help us understand what their needs are.
I think in the entrepreneurial area, almost 10 years ago we helped pull together the Southern Minnesota Competitiveness Project that helped southern Minnesota organizations look at this region differently and to think of the regional economy. Our work in leading that effort was used by numerous organizations to influence and shape some of the investments we've made since that time. In our case, it led to our growing interest in local foods, our continuing interest in bioscience businesses, and creation of the Southern Minnesota Equity Fund…all of that grew from that regional study.
We found distinctive ways to be a notable collaborator on both economic development and early childhood issues. It's also led us to create new programs and activities that are distinctive in each of those areas: the Quality Child Care Program, the annual Early Childhood Care Conference, the equity fund, the Prosperity Initiative, the Feast! festival.
What have been some of the most rewarding impacts during your tenure at SMIF?
I like the fact that collaboration is now recognized in our mission statement because I really do feel that's central to how we do our work. It leads to the sum being greater than the parts. It leads to a really smart leveraging of resources, both financial as well as talent. That's really huge.
I've often said that coming out of a political background where cooperation and collaboration were almost frowned upon because it's all about the fight, you know, no one ever sees a win-win, it's always if you win than we lose, and vice versa. So, I love the kind of work that we're able to do through the Foundation because it's all about partnership and collaboration. That's kind of the overarching gratification and reward that I get from this job.
But in terms of significant activities that I'm really proud of SMIF for, it's things like everything we're doing in the local foods arena. Obviously, the Quality Child Care Program. The money we put behind that and being able to bring First Children's Finance and Families First together at partners really created something unique and important. And, even though we're still in the marketing phase, I think brining our Farmland Retention program to this corner of Minnesota is going to be huge. I see that program being beneficial primarily to our community funds.
Also, it was my first summer here that the flooding ravaged so many river communities over by Rushford. I came to work thinking "my God, how do we find a way to be helpful?" Now, we've had to implement this Disaster Recovery Model a few times, but in each case, it's really about giving these businesses the money to buy what they need to buy – whatever it is – because the longer they wait for that early assistance, the less they can afford to wait. A couple other MIFs and other organizations have called when they've had disasters asking how they can replicate it.
These are the kinds of big things that we've been a part of developing over the past few years, and all of them are going to have a lasting impact on the region.
You are a respected figure, both internally and externally. What are your leadership principles? How do you foster new leaders?
This job appealed to me because it's all about south central and southeastern Minnesota. This is where my family's roots are. I was honored to serve this area in the State Legislature and in Congress, and this position is just another way of serving the same area. As I said early, more rewarding because it's all about partnership and collaboration, whereas in the political world, that is not always the case.
The other thing is, we get stuff done. We're very entrepreneurial. We really operate in a can-do world here at SMIF. All of that is very gratifying. So, I guess, for lack of a better way of saying it, I bring a lot of personal passion to the work of SMIF.
In terms of leadership, it's maybe better for others to say, as far as what they see in me. First of, I don't care what the organization is, fiscal responsibility it important. That creates a sense of integrity for your work, but it also forces you to set priorities.
As we think about the rural/urban divide as is and what it looks like in another two or three generations, when even fewer kids were actually born in a rural community, what do you think we need to be communicating both ways so we understand that a stronger Greater Minnesota benefits the whole state?
That's actually the topic of the MIF retreat this summer: Rural Impact. We're going to try to lay the foundation for what does rural Minnesota bring to the success of the state as a whole? Part of that is we've got 90% of the higher academic institutions in rural. Part of it is we've got 20-24% of Minnesota's economy is tied to agriculture, and that's all rural. We've got to layout out some rural bragging points to show how critical rural Minnesota is to the state's success.
We're going to try to look at what's next. We can't rest on our laurels. What can we do in rural Minnesota to make sure we're as vibrant as we want to be? How can we become an even more valued part of Minnesota's future?
As you compare the mood of southern Minnesota in 1986 to 2016, what feels different?
Things were pretty rough in the middle 1980s. We lost tens of thousands of farm families in a very short period of time. Agriculture today is not at all what it ways 30 years ago. It's still an important part of our economy, but it's not as central to the success of our small towns as it used to be.
I think the wisdom of the MIFs is that we were created to be independent and autonomous and to find a niche in our respective regions that could help find a path forward.
The MIFs have done well to leverage resources effectively. I do see in most towns a recognition that we can't be what we once were, but we can be what we're capable of being. In other words, there's a sense that we can still be a pretty special place. What I'm seeing in even the smallest towns is a sense of being what you can be, and being as good at that as you can be. It may be that you're a destination town like Lanesboro or a bedroom community like Eagle Lake, but you can be a pretty special community.
I think they also realize now that they're part of a larger economy. You don't have to be everything in Walters, MN, because you're close to Albert Lea and you're close to Wells and Blue Earth. There are things that these other towns have that you don't necessarily need to have because they're close enough. I think there's more of a willingness to collaborate now, although there are still some siloed attitudes. But I think there's more of a willingness to coordinate and collaborate with neighboring towns.
As you travel to other places – especially rural ones – how does Greater Minnesota stack up? What role has the MIF model played in that?
You don't find anything like the MIF model anywhere else in the country. You don't see anything that covers the entire rural geography the way we do in Minnesota. That's unique and important. Not that we're the be all and end all in our part of the state, but each of the MIFs is playing a helpful, complimentary role to the work that's going on in our respective regions. I think in that respect alone, we're doing better than a lot of rural areas across the country.
What do you value about the collaborative nature of the MIFs, and of SMIF itself within the region?
We're not a governmental entity, we're not an institutional entity, we're not an interest group or an advocacy group, so I think in many ways our voice is a more credible voice about rural.
We are in a period of big change, especially post election. How are you thinking about– both as President and as an organization – of what needs to be done to make people feel heard and bring people together? What does "being heard" look like? On what topics is it important to listen differently or better?
I think a lot of what people are trying to say is "respect us and respect our values."
There is something to be said about rural values. I think we can live together happily as a state. Don't insist that we all have to think about every issue the same way to get along or to work together.
Rural folks may come at the same issue a different way. I just read a column from a former Congressman from New Hampshire, Dick Sweat, who said "don't insist that everybody worship at the alter of global warming, just talk to them about common sense approaches to conservation." It doesn't mean we need to sing out of the same songbook to be singing in harmony.
It's about finding a different way of showing respect for the rural point of view instead of not only dismissing, but almost condescending the rural point of view. I think it has more to do with culture and values than any specific issue. It's talking to and listening to as opposed to talking down to and lecturing to. It happens in both directions. I think we collectively need to lower the temperature a little bit. I don't think we're going to agree 100% on a lot of stuff, but I think we agree a lot more than we're letting ourselves think.