Sue Kolling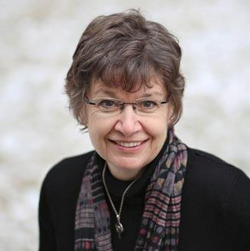 Where do you hail from, and where do you call home now? Why do you choose to call this area home?
I grew up on a dairy farm in Cherry Grove, just 12 miles south of here with 2 brothers and 3 sisters. My mom still lives on the farm. It's the farm my parents, grandparents, and great grandparents farmed, and my sister and her husband farm it.  I'm a 40 plus-year banker, which is unusual in today's world. I attended school here and went right into banking; it's been a great career. I like working with people, I love the stories, and everybody has a story.
I think small businesses are the backbone of a small community and local community banks have the resources to identify what's going on and help create opportunities, jobs and partnerships.
What led you to get involved with the SVACF?
We organized five years ago. A gentleman, who founded the bank in Spring Valley, left a legacy gift, when he passed, as a trust fund to Spring Valley and for scholarships; however no one could add to it. That's when we started exploring a community foundation.
How have you seen SVACF benefit the community? In general, why do you feel it's important to have a community foundation?
We serve the communities of Spring Valley, Wykoff and Ostrander; it's really about providing opportunities to make a difference. We bring in opportunities that might not otherwise be possible. We also look at the transfer of wealth that's set to happen in the coming years; we want to provide a place for that wealth to go and help people leave a legacy, or pay it forward. We want to keep those charitable dollars here at home.
We have a very generous, caring community. When you find a person's passion, or a cause that's important to someone, they're very willing to step up. Some donate in time, others in money.
We have a 13 member board. It was important, when we created the board, to get a good cross sector of age, skills, and networks. That has really helped and has created leadership amongst the board.
What's your "sales pitch" when recruiting donors or other board members?
We've been lucky that we've been able to attract board members. Some can give their time, some can give their dollars. Really, each person is unique: what is their passion? Do they have something that's important to them? Is it senior issues? Student issues? You talk about their goals and how the foundation can achieve those goals. It's having those one-on-one conversations with people and finding out, what is important in their life.
Any favorite projects that the foundation has funded?
By far the Little Huskers is my very favorite project! The other one is STEM Summer School. Again, it was important to provide free summer school to our 6th graders. The very first year when we hardly had any money in our bank account we funded $2,500 to provide free STEM Summer School to our kids. Every year since then someone else has stepped up and funded the next year's program. We're on our 6th year of providing STEM Summer School. If you find the passion of people, they're willing to make the commitment.
Others include the summer reading program, music in the park, Wykoff veteran's memorial, backpack program…we've given probably 30-40 grants out to programs that otherwise would not be possible.
What are you hoping to achieve with the Little Huskers race?
As a community foundation, people always want to know "who are you and what do you do?" So, to create awareness for the foundation, we decided to participate in the local town fest, Ag Days, in August. We decided to host a little kids run. That first year, we hoped for 40 and we had a 174. Last year we had 280. This year we'll have close to 300. It's about more than a run; it's about family, community and healthy lifestyles. It was important to the foundation that there would be no charge to participate in this event and that each child would receive a free tee-shirt, medal, and bib number.
It's a wonderful moment when those Little Huskers come across the finish line; you would think they'd won a gold medal! One mom says "about a week later I can get the tee-shirt and medal off." Another mom said her memory of Ag Days was Tom Thumb Donuts, whereas her daughters will be the Little Huskers 1K.
What do you feel are the biggest challenges facing your community and also southern Minnesota (big question!)?
I think it's the leadership, and community foundations really need to help provide that leadership. You can't wait for the future to happen, you have to create that future. What do you want it to look like? It's being able to look through different lenses. It's not the Friday nights when I grew up when everybody came to town. The world is different. We need things like adequate broadband since so many people are working from home. It's identifying the needs of the community and what you can do to make your community better.
We live in a great part of the country. We have the Mayo Clinic in our backyard and we're only a couple hours away from the metro area. We provide the small town quality of life…no traffic jams, affordable housing, great schools and a safe place for children to play outdoors. We have the opportunity to really enhance our communities.
The communities that will do well are those with a community foundation because you have people who have a passion about not wanting just business as usual. They want their community to prosper not dry up; so they step up and make their community stronger.
What about your work inspires you to keep doing what you do?
I look at my career, and I've been blessed to have a lot of the skill sets that serve well for a community foundation. Plus, paying it forward is something I really believe in. My parents taught me that, and I have passed that on to my children and grandchildren. I'm lucky: my sons have chosen to live here and have their businesses here. I have five grandkids in this community, and I want to provide for them the quality of life I had in this community. Someone said, "why you?" and I said "why not me?" Somebody needs to step up. The world is run by those that show up.
What gives you hope about the future of our small communities? What are your concerns, and areas that you feel the Foundation should be looking ahead to in the next 30 years?
At graduation Sunday at church, we always honor the graduates. When they got up front, the question was "where do you plan on being in the next 5-10 years?" Usually they are thinking I can't wait to get out of here but all but one, who was planning on being a lawyer, and wasn't sure where his career would take him, said that they planned on coming back to our community. That gave me goosebumps; because when they come back, they'll come back with spouses and with children. We need to make sure that we have a community that welcomes them and provides them the opportunities for employment, community involvement, entertainment and recreation, to make sure we not only survive, but thrive.