Board Member, 2015-Present, Past ECI Coordinator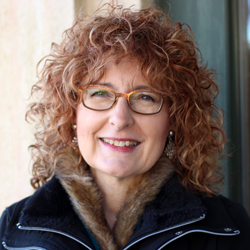 Where do you hail from, and where do you call home now?
My husband and I are both grew up on farms in southern Minnesota. I hail from Martin County (Sherburn/Dunnell area), and he from Trimont. 
How long have you served as Community Ed. Director for St. James Public Schools?
I started as a public school teacher in St. James. When the community education director left, I fell into that role – I never actually applied for the job! For the past 30 years, I've been doing early childhood education half time, community education half time. I've been in education for about 35 years.I've seen a lot of changes.
You've been involved with SMIF in a variety of ways, most heavily with our early childhood programming and most recently as one of our newest Board members. What was your first involvement with SMIF?
Watonwan County was one of the first Early Childhood Initiative (ECI) communities, and I was the coordinator of that. The ECI process is really about enabling the community in a grassroots way to create transformational change; it's a bottom-up approach. I was also one of the early "community connectors" in one of the Foundation's early asset-based development groups, which started through SMIF's Early Childhood Initiatives. I feel these types of conversations were so important – the Foundation was really giving communities the tools they needed to find their own solutions. 
How has your involvement with SMIF impacted the work you do and your community?
To me, the asset-based community development process that SMIF brought to the ECIs, and to the region's communities at large, has been hugely important. When done correctly, this process brings together a wide range of stakeholders and empowers those people to make change.
In our area, we've really been able to do some transformative things in the realm of early childhood, and it has its roots in the ECI work. We've received a Race to the Top Grant from Title 1 in St. James for early education work. We decided to do it for every child in our district, not just in the public schools. Our view of early childhood was much broader than what it would have been otherwise, if we hadn't done the sector mapping and relationship building through our ECI.
SMIF has long been invested in early childhood education. Based on the years of experience you've had preparing kids for future success, and especially working with kids of immigrant families, what aspects of early childhood development and school preparedness are most important? Why?
If you don't feel connected and safe and valued, learning can't take place. The soft skills of belonging, trust, and more, this is the plate upon which everything else is built.
We need to be able to keep the core skills of what we know to be true about education – play, allowing kids the freedom to explore an environment, and the space to develop social skills. These essential things cannot be overtaken by reading and math scores. Playtime is critical time, not just frivolous time.
How have you seen the field of early childhood education evolve?
I remember the principal when I first started teaching thinking it was crazy to have babies in school. The importance of early education has done a 360 degree shift. It's now seen as a critical part of the educational journey. In my opinion, the Minnesota Initiative Foundations' involvement with all of this has been a key factor of this shift in Minnesota.
Sometimes your strengths are your weaknesses. I think we've gone a little too far on the assessments and lost sight of what ready for kindergarten really means. Does that mean kids are performing well on all these assessments, or is it that they have the soft skills that will enable them to learn? There's a lot of pressure on kids to perform, and by the time they reach their zenith in high school, they're burnt out. That's why in early education, you need super skilled teachers who are turning the things kids need to be learning into play in a non-push atmosphere that meets all these guidelines.
What about your work inspires you to keep doing what you do?
As a young kid, I remember walking around our family farm and setting a mission statement for myself: because I grace this earth, I want to know that the community I serve is better because of the work that I've done. I've been very lucky to be in an area that empowers people. I look at my job as empowering people to do the real work.
What gives you hope about the future of our small communities? What are your concerns, and areas that you feel the Foundation should be looking ahead to in the next 30 years?
I think there's a great deal of heart in these small communities. We know each other, and it's in this knowing that we can build trust, and the giving piece comes naturally. I can't imagine living in a community where I'm not known. We need to harness this strength. People want to raise their kids in this type of environment.
The other side of this is, not belonging and ruptures cut harder and deeper in these small communities. One of the gifts in Watonwan County has been the influx of immigrant populations, so we've had to redefine who we are. We have a strong Latino population that is now part of our fabric. This has been to our benefit, even though we've been through some tough struggles on acceptance.