Kate Wolford & Neal Cuthbert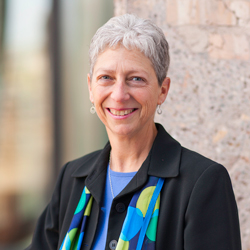 This article was excerpted from the 4th Quarter 2015 edition of IQ Magazine, a publication of the Initiative Foundation serving Central Minnesota. Read the full article.
In the 1980s, while the nationwide recession was nearing its end, rural Minnesota was still reeling from almost a decade of bad news: mass layoffs in the mining industry on the Iron Range, a farm crisis that had foreclosed fifth-generation farms, major losses in manufacturing jobs and a steady migration of young people who could no longer see their future in Greater Minnesota. Alarmed by the growing disparities between urban and rural community assets, the Minneapolis-based McKnight Foundation, then the state's largest philanthropic organization, set out on a series of road trips across the state, following the headlines and visiting hard-hit areas.
Using the state's Regional Development Commission regions as a road map, The McKnight Foundation CEO Russ Ewald, board chair Virginia McKnight Binger and other members of the family-led foundation "traveled around the state, hauling a trailer full of their luggage, and did a whole series of listening sessions," said Neal Cuthbert, McKnight's current vice president of program.
While early leaders can all remember how Russ Ewald raised his eyebrows at the idea of community lending, McKnight president Kate Wolford says it's no surprise that Ewald went on to champion their approach with real conviction.
"I would say that risk-taking has always been part of the DNA at McKnight," she said, starting with its founder William L. McKnight, 3M's influential CEO. "If you put fences around people, you get sheep," McKnight used to say. "Give people the room they need."
After more than a year of community assessment meetings and less formal conversations with farmers, miners, civic leaders and small business owners, McKnight trustees knew a recovery plan for rural Minnesota couldn't be driven from an office in Minneapolis. Instead, they committed to an unprecedented strategy to create six separate regional entities across the state—the Minnesota Initiative Foundations—with missions and priorities that would be set by the people they served. In the past 30 years, The McKnight Foundation has invested a total of $285 million in the six Minnesota Initiative Foundations, contributions that have helped leverage an additional $270 million to benefit Greater Minnesota.
Wolford sees that philosophy at work today in the way each foundation has marked out its own territory and regional identity, cultivating ideas from the ground up in a style not always seen in responsive philanthropy.
"One of the brilliant things in the design of the (Minnesota Initiative Foundations) is that even though their structure may be similar, there was also a real willingness to let their work reflect the particularities of a region," Wolford said. "The Minnesota Initiative Foundations stand collectively among The McKnight Foundation's proudest and farthest reaching legacies—both for the progress they have made and for the promises they hold."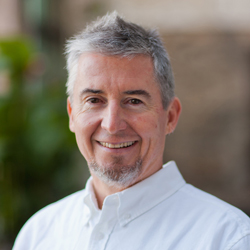 "Another real strength of the (organizations) is that while they're independent from one another, they're also a cohort group that can learn with and from each other," said Wolford. "The sense of isolation, of there not being enough people to do the work in rural Minnesota, is very real, so one thing we've heard over the years is how much the (foundations) value having the opportunity to network, and even do some programming together on an issue."
Cohort learning has been a critical part of the model, one that's rooted in a culture of Minnesota Nice. "Collegiality trumps competitiveness," Cuthbert said. "Each one of the (foundations) has a different constellation of work, their own success stories, and a role as a real leader in rural Minnesota. They're nonpartisan but they're not neutral on what matters, and that's why people trust them."
"McKnight could have stopped funding the (foundations) 10 years ago and they'd be fine, but we support them at this point in time because of strategy, not out of dependence," said Cuthbert. "We have statewide concerns, and they help us meet our mission."
While each organization can point to the direct impact of their work—from grants made to jobs retained and dollars leveraged—Cuthbert believes they also helped buffer Greater Minnesota against the 2008 recession. "If you look at the most recent recession, rural Minnesota did better than the metro by nearly all measures, and there were even some parts of the state that hardly felt the recession at all," he said. "That's what the (Minnesota Initiative Foundations) have been working on for 30 years, and I believe they deserve real credit for creating a more resilient Greater Minnesota."