John Monson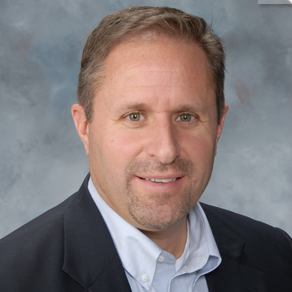 John Monson is the Sr. Vice President of Marketplace Strategies at AgStar Financial Services, overseeing AgStar's Rural Capital Network. AgStar has been a long-time supporter of SMIF, granting more than $200,000 to SMIF for disaster recovery, programming, events and more. In our conversation, John talks about why AgStar sees SMIF as a valuable partner.
What is the "elevator speech" you give for AgStar's Rural Capital Network and your role with them?
It's simple: our job is to enhance life and agriculture in rural America. Period. We make investments that support that. I'm kind of the "mission" guy at AgStar; I oversee five business units. First, brand marketing and communications. Another is our rural investment team. They make investment in rural health care. We finance a lot of rural hospitals and nursing homes, often in partnership with the USDA.
A third team does equity investments in rural America, also in partnership with USDA. This is called a rural business investment company. There's not a lot of equity capital available in rural America. It's only east coast or west coast. Our goal is to get about half a billion dollars of funds available. I oversee the corporate giving, which includes our grants to SMIF, and our immigrant farmer program.  
How would you make the case to someone in an urban setting about the value-add of rural America? Why do you feel everyone benefits when our small towns thrive?
What we have done is recognized that people speak politically about these issues and that rural Americans see their issues as separate than urban America. The truth of it is, AgStar is here to build bridges and networks. We're not here to divide or take a position one way or the other, but to build out where the needs exist, whether that's immigrant farmers coming from the metro wanting to farm or rural communities with a rural hospital full of asbestos, our goal is to reach out and use the capital we have to have an impact and do it with a mission-focus.
When we make an investment in immigrant farmers in urban Minnesota, they benefit because they don't have access to capital to be able to buy a refrigerated truck to be able to transport their produce to the market. We continue to connect them with food hubs that they're not aware of, create technical assistance opportunities, hire interpreters and tailor that to work with our lending team, and tailor interest rates and do character loans rather than needing a full credit report.
Even though AgStar loses money on this program, here's the benefit: not only is it good for our mission, but they become stockholders in the company and it changes the face of who we are. It diversifies our stockholder base. It changes the leadership pool we can draw from. As we do this, we're early adopters in what is one of the fastest growing trends in agriculture, which is the diversification of ethnicity in agriculture. When you're an early adopter, you begin to earn credibility and trust. Wise investors recognized that early adopters experience economic advantages later on. Mostly, it has to come from the heart and the mission, and that can never change.
AgStar has long been a partner of SMIF from disaster recovery efforts to event sponsorship and more. How do you feel the two organizational mutually benefit from this collaboration?
SMIF is committed to rural like AgStar is. To a large extent, our missions are completely aligned. I think the differentiator has been – and what has differentiated SMIF even from other foundations, from my standpoint – is the "get 'er done" attitude here.
I'll be honest, that's missing a lot in the nonprofit world. We see a lot of meetings and pre-meetings and discussions and conference calls and so on, but we don't see a lot of execution. That's not the case here at all. You guys are deeply immersed in getting things done, getting results and tracking them and showing them to the community and building on that base of results.
AgStar loves efficiency and it loves results. It likes innovation. SMIF has all that, so it's been easy for me to keep investing in SMIF.
Any particular memories you have, whether a success story or feedback from the field, about the impact of your work or that from a SMIF partnership?
One of the best things that was done here was when SMIF invested after the Rushford floods. We kicked in a $25,000 grant and SMIF also put in $25,000. It turned into around $1.2 million dollars. Even DEED put in a bunch of money. It was a quick grant program where we could make sure these businesses wouldn't leave. The efficiency with what SMIF carried out was pretty amazing. We had people from all over the country calling to ask "how did you do that?" I was able to refer them to SMIF and say "here's how we did it." Duluth had a huge flood, so we did the same thing up there, but they replicated based on the Rushford model. We've set up a similar disaster recovery fund after tornadoes and other floods and in Madelia after the fire.
When you think about the core of what we do, when disaster strike and threaten people's livelihoods, there's not much more we can do than help out in those situations. That rises to the top in terms of getting out there quickly, doing it now, doing it efficiently, and getting results. I haven't found an organization that does it better than SMIF.
When Tim calls now and says something like "we've got a fire in Madelia, what do you think?" I say "I'll be back to you in 45 minutes." Boom, the next day the program is up. It blows my mind.
What are the biggest economic development concerns that you encounter or foresee for our region?
I'm on the road for 34,000 miles every year. We began this work with you in 2008, and I think this continues to be the biggest economic development concern that I have: localities are still looking for solutions within their own localities, instead of thinking more about the critical mass of regions. I understand that politically-motivated local officials expect to show successes in their communities to get re-elected, but it perpetuates a system of old thinking that I think undermines the real potential.
I think we can do more. However, I still think good work came out of what we accomplished in 2008 through our regional initiative of the Southern Minnesota Regional Competitiveness Project. What we learned from that was when you bring to bear 1,200 leaders from across 38 counties of southern Minnesota was that you can develop strategies that everyone can agree too, and we did. We identified what the core strengths of our area were and we also talked about the three upcoming strengths. Where the areas of our three existing strengths – agriculture, healthcare and manufacturing – converge, you get new opportunities, like bio-sciences, renewable energy, high technology.
For example, Hormel Institute is amazing. They study the impacts of food and how to prevent cancer, but they had never met our farmers. That amazed me. They were going halfway around the world to find what they needed to test foods, and I thought, "can't we grow these foods right here?" Let's introduce them, to our farmers, to our farm institutions, to Mayo and to discuss what we can accomplish together. What we learned was Mayo had done some research that could prevent soybean aphids. It was purely an unexpected result from something they were working on, but they had no connection with farmers either. So, we all got in the same room and started learning from each other.
At a more local level, how do you create those convergences, outside of the institutions?
The only way that regionalism continues to grow and gain momentum is when there's an intentionality around bringing localities together as a region. That's where the Minnesota Initiative Foundations are so critical. Another success story from the 2008 regional study was Sage Glass. They were proposing to expand and being heavily recruited by Texas, who was offering huge, huge incentives, millions of dollars. We had very little to offer. What we did have was a mindset of collaboration as a region. We could ensure that there would be a lot of tax incentives were in place, that the workforce was there, we worked together hand-in-hand.
Sage Glass stayed and expanded, added I think around 110 high-paying technology and manufacturing positions, and a big, huge new building. That came out of us showing we as a region were interested in working across sectors. They even came in front of us and said "the reason we made this decision was because of the collaboration in southern Minnesota. We view it as an important asset to the region to expand here."
Closing thoughts?
It's been an honor to work with SMIF. The most important relationship, and I've mentioned this to our Board of Trustees, is the one with Southern Minnesota Initiative Foundation.