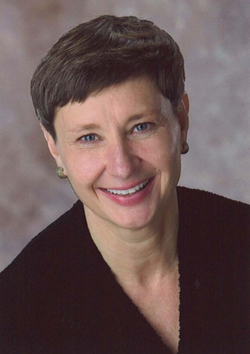 Outgoing Board Chair, 2010-2016
What changes have you seen within the region in the past 6 years? The last 30 years?
Thirty years ago:
When the Minnesota Initiative Foundations (MIFs) were starting, the geopolitical boundaries are not what they are now; Rochester and Mankato were relatively small cities, not as dominant as they are now. Mankato had a very small retail presence and Mayo Clinic was only a destination with a referral from a local hospital or clinic.
My school district was consolidating the school systems of four small towns.
Farm land sold for $1,400 an acre.This past year, some parcels sold for $14,000 per acre.
St. James, 20 miles away, was predominantly European-American, English-speaking. Now it is 50% Latino, Spanish-speaking.
Everyone had a landline; no one had a cell phone. No one had the internet or email access in their homes and faxes still came in on a long roll of shiny paper!
In the past six years:
There have been huge changes in health care delivery. Many simple procedures are no longer done locally; sometimes patients drive 150 miles round trip.
Small towns are struggling to provide basic services. Poverty and income disparities are growing issues in many of our communities, particularly in the western region. Drugs such as meth are also making a resurgence.
The internet is the primary way to communicate, entertain, and market. Each household has higher demand for access, speeds and reliability that providers will not meet because of costs.
Communities have a desire to collaborate, but it takes time and effort to make that happen; they are juggling a lot with only volunteers.
There are many new community organizations with rather narrow interests: soccer, wine-clubs, school booster clubs. There's not as much involvement in broad-based community development efforts.
We're seeing a major transition of business leadership. We need to help embrace these locally-based businesses and connect new leaders to the communities. 
What is something unique that the Foundation has accomplished while you were here that you think will have a lasting impact?
Perhaps more than unique idea, we've smartly borrowed ideas from others, such as: the farmland retention program, expansion of SMIF's capacity to help community foundations, early support to developing a local foods network, disaster response capability, increased board and staff atttention to changing needs of the region, the creation of an equity fund (in addition to the exiting loan funds), and the Minnesota Initiative Foundations' collective work on moving the needle on the importance of quality care and education of young children. 
How would you describe the Minnesota Initiative Foundations (MIFs) as compared to other foundations? What makes them distinctive?
Someone once described foundations as society's passing lane. They are able to see things that need to be fixed or enhanced and can take immediate action. They can be a microphone for injustices and wrongs that need to be righted.
In 1986, rural communities were reeling from major changes in agriculture. In 2016, we have different sets of challenges. 
The MIFs were established to respond to the unique challenges in rural communities throughout the state. Most foundations are urban. In two of the major foundations I worked for, I was the only staff person who was living in a rural community. It was a constant translation to help people understand the reality of rural communities; people often think they can apply what works in urban areas just on a smaller scale. The MIFs should be able to effortlessly interpret their unique communities.
What motivates you to invest in rural communities?
Culturally, we have a schizophrenic view of rural communities and rural people, especially as the majority of our population leads urban lives. There is a romantic notion of small town life, yet often rural people are characterized as dumb, inarticulate, and backwards. There's a disconnect between the myth and reality of rural communities. Communities need to be able to define themselves, especially as they change. SMIF needs to help raise up the voices of rural communities and rural people. I have seen incredible changes in communities with just a minimal investment – helping them to understand themselves, develop leadership from within that reflects everyone in the community, and to develop an aligned vision of the future.
What hopes do you have for the future of our rural communities, including opportunities and challenges?
As the baby boomers finally give way to the younger generations, we will have a more diverse and tolerant population. If we can help this new generation see leadership present throughout the entire community, as opposed to residing within only an elite few, we will have stronger, more inclusive communities. If we help communities develop skills, confidence, and a vision for the future, they will do fabulously well!