Entrepreneurial Bridge Student Business Plan Competition Announced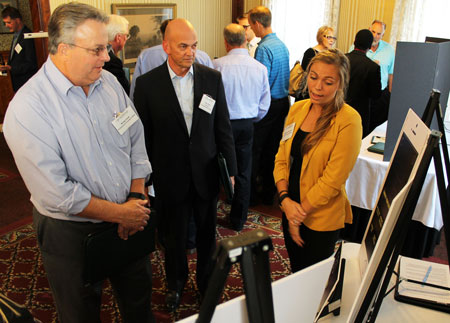 Real world experience allows students to put what they learn in the classroom to the test. The Entrepreneurial Bridge Student Business Plan Competition is an opportunity for students to receive funding to assist in making their business dream become a reality...or take it to the next level!
Southern Minnesota Initiative Foundation (SMIF) is asking its academic and small business partners to help spread the word about its Third Annual Entrepreneurial Bridge Student Business Plan Competition.
Last year, seven student businesses from southern Minnesota's colleges and universities competed for $10,000. They were judged by SMIF's Leadership Circle, comprised of CEOs and business leaders from leading regional companies. 
This year, students will present to judges at an evening reception on Monday, September 18 in Austin at the Historic Hormel Home. They will also present 3-minute pitches to all 100+ Entrepreneurial Bridge attendees the day of the full conference, September 19 to determine the People's Choice award.
Interested applications can learn more at www.smifoundation.org/studentcompetition. Please spread the word by posting this flyer. If you'd like SMIF to come share more about this opportunity, please email marciah@smifoundation.org or call 507-455-3215.