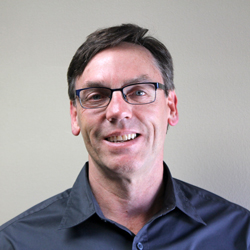 F&M Community Bank, Former Board Chair, member 2005-2011
Dan Christianson has been the President of F&M Community Bank (Preston, Chatfield and Rochester) since 1991. He is a former Board SMIF member (2005-2011) and Board Chair, member of SMIF's Leadership Circle, and was instrumental in starting the Preston Area Community Foundation.  
How long have you called Preston home? What kept you here?
I'm originally from Preston. I finished law school in 1982, and at that time, the agricultural crisis was just starting to ramp up; F&M was one of the largest ag lenders in the state, which was not a good thing in 1982. My father owned the bank at the time, and I thought I'd help out for 2-3 years. It ended up being 12-13 years to work through the problems. By the time we had the bank turned around from the recession, our kids were born and it was a great place to raise a family.
You were a founding board member of the Preston Area Community Foundation, one of SMIF's first community foundations. Why did you want to create the Preston Area Community Foundation?
My dad had given some money to the city back in the 1970s for a similar concept as a foundation, but that didn't seem like the best vehicle for philanthropic purposes. So, what is now the Health, Recreation and Welfare Fund at the Preston Arear Community Foundation was the money originally from my father.
Wayne Dreier (who grew up in Preston, but worked in Owatonna at Federated for a while) and I got together about 20 years ago when he had retired from Federated and moved back to Preston and we started researching how to form a community foundation. We talked to SMIF, and they ended up being a good partner.
Why do you feel having a community foundation is important to your community?
Tim came down and spoke at one of our dinners, and one of the things he pointed out is that communities that do well have an active foundation and a community bank that supports a community…both of those are important to keep a community alive.
We've helped senior citizens, the schools, children, the Town Meeting Initiative…it's really been so varied. It's been great to see how it impacts so many different areas and helps so many different people.
Can you speak about what your experience was like with SMIF's Town Meeting Initiative (TMI) in Preston?
I thought the Town Meeting Initiative was really great because it used the Asset-Based Community Development approach (which came out of Northwestern University).
I think it's important to look at our assets and all the things we do have, rather than all the problems and things we don't have. When we had our town meeting, we probably had 100-150 people who showed up.
Some assets we talked about were our natural environment and our county seat…our courthouse square is only one of two in the state. Also, being the county seat, we have a lot of professional services that a lot of communities would love to have. The TMI process came up with some great ideas to better leverage these assets.
How do you feel a philanthropic lender like SMIF compliments the role of community banks like F&M?
We, like SMIF make a lot of charitable donations. SMIF's loan programs can help fill the gaps on projects we can't take the risk on…sometimes it works, sometimes it doesn't, but you need someone like SMIF who is willing to take that risk and fill financing gaps.
You have been a long time donor of the Foundation. What led you to want to support the work of SMIF?
My parents taught me growing up that you should always reinvest back into your community. They were always involved in things and giving back in different ways, whether through writing a check or giving your time. We're lucky enough where our business has done well, and we should share some of that and try to use those funds to have a positive impact on the communities we serve and the region.