Community Collaboration Grants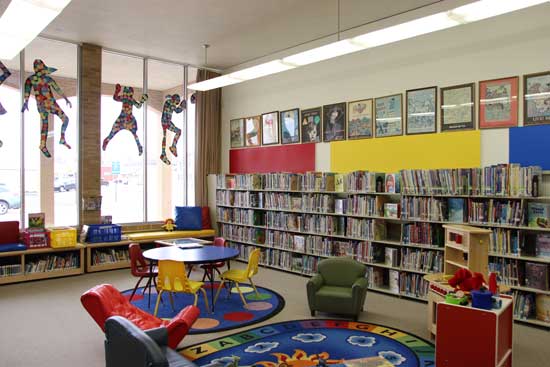 Last year, Southern Minnesota Initiative Foundation (SMIF) celebrated its 30th anniversary. SMIF also launched a new brand, which underscores the Foundation's belief that collaboration is key when working for regional vitality.
To celebrate both of these milestones, the Foundation did something different with its annual One Big Thing Grant; typically, this grant is $100,000 to one organization for a program or project that will create a lasting impact. In 2016, SMIF increased the amount available and opened the grants to two of SMIF's long-term initiatives that best demonstrate collaboration: its 22 (now 23) Early Childhood Initiative (ECI) coalitions and its 26 community foundations. The respective collaborative project had to state how the project would make their community a more vibrant place to live and how it exemplified collaboration across their community.
This spring, SMIF granted $234,400 through these special Community Collaboration Grants. $94,000 went to 10 Early Childhood Initiative projects and $140,400 went to 15 community foundation projects.
This approach to grant making goes back to the spirit under which Southern Minnesota Initiative Foundation and its five sister Minnesota Initiative Foundations were founded on: people are capable of improving their community if given access to resources. In fact, William L. McKnight,3M businessman and founder of The McKnight Foundation, used to say "If you put fences around people, you get sheep. Give people the room they need."
These Community Collaboration Grants were not a lot of money - $10,000 was the maximum grant amount. However, due to community members coming together and leveraging these grant funds with other generous donations, some big projects are underway. For example:
Wabasha-Kellogg is expanding the children's section of the public library, adding 1,100 square feet. This will create additional community programming space.
Blue Earth Community Foundation is developing a mixed-media marketing campaign for the city. The grant will be paired with other locally raised funds and directed by a committee led by the Blue Earth Community Foundation.
Lanesboro Area Community Foundation responded to a community survey that indicated people weren't well aware of all the town happenings; in partnership with the school district, they're installing an electronic display board with all community activities which will be located in a visible part of the community.
Brown County Early Childhood Initiative teamed up with public librarians to visit child care providers to help deepen literacy opportunities.
Winona Early Childhood Initiative is using the EduSnap tool to help collect data throughout the school day on how children are learning and responding to different teaching approaches. This data will help teachers and school administrators in their PreK to Grade 3 Alignment initiative.
The Community Collaboration Grants are also helping Foundation staff re-evaluate how its grantmaking can best support our region's smallest communities, which is a priority in our soon-to-launch strategic plan. More information to come!
As always, I welcome your comments and questions. You can reach me at timp@smifoundation.org or 507-455-3215.