Child Care Crisis: We're Listening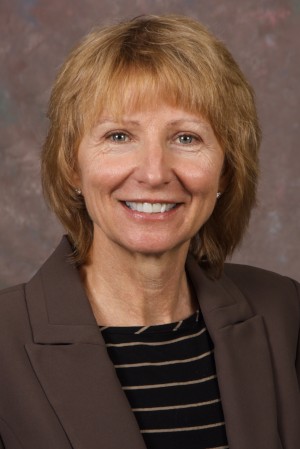 Southern Minnesota Initiative Foundation (SMIF) understands that early childhood is a key component to sustained economic development. For more than 30 years, even before research proved investing in early childhood was more than a "nice thing to do," we were pulling cross-sector partners together to improve the quality of child care and education in Greater Minnesota. We were lucky to have wise leaders and board members early on speaking up about this issue, and we're fortunate now to have a board and competent staff pushing the conversation forward.
Early childhood development is a complex issue. Unfortunately, despite the hard work of many, our region's parents, providers and employers are feeling the ramifications of a still imperfect system. I know because at SMIF we get calls every week from concerned parents, educators and business owners.
For parents trying to find child care, the options are limited. In a 2016 report by the Center for Policy and Development, they estimate there is a shortage of 9,353 child care spots in our 20-county region. As with many economic development issues, lower-income families are hit the hardest by the current child care costs and space shortage.
Why the shortage? Child care providers are retiring, and there's not a pipeline to replace them. "The mass exodus of in-home family child care providers from the business is alarming, but the reasons are understandable: providers can't make a living at it," said Marnie Werner, the author of the report. The study points to a 2014 Minnesota Department of Employment and Economic Development (DEED) article stating that 85.6 percent of child care workers are considered low-wage, or making below $20,000.
This is a systemic issue that has been building for a while. It will take reform on behalf of our educational institutions, government funding and licensors. In addition, it will take a paradigm shift in the value we as communities place on early childhood education and care. Studies continue to show that the first five years of life are crucial to success later in life and healthy brain development, yet we let this field remain a low-wage, undesirable career path.
We have been working collaboratively toward a more optimistic long-term approach. Through our work with partners like First Children's Finance, Families First of Minnesota, Child Care Aware, our five sister Minnesota Initiative Foundations, Minnesota Department of Education, our 24 Early Childhood Initiative coalitions, a range of funders and more, the conversation is indeed much further than it was even 10 years ago. More people understand why investments in early childhood are smart long-term economic investments. One recent study put the number at $13 returned for every $1 invested in early childhood.
I serve on the National Academy of Science Transforming the Workforce for Children Birth Through Age 8, Start Early Funders Coalition, Parent Aware Advisory Committee and the Minnesota PreK to Grade 3 Coalition. These are all long-term policy-focused working groups. With my fellow Minnesota Initiative Foundation early childhood colleagues, we are a strong voice for early childhood providers across Greater Minnesota through monthly meetings to talk broadly about all the facets of early childhood care and education. We participate in the Children's Briefing at the state capital every January. We supported the development of Minnesota's comprehensive quality rating system, Parent Aware.
We've moved the conversation about the importance of quality further ahead. Our Quality Child Care Program (QCCP) is leading the way in Minnesota to both boost the quality of providers and also make their businesses more sustainable. Through QCCP, we've made huge strides in changing the mindset of providers from "people who just watch kids" to qualified business professionals.
We're also looking abroad at other countries who address child care much better than the United States. In 2016 I joined a delegation of Minnesota child care professionals, researchers and policy makers to Sweden, a country leading the way in early childhood care and education. Paid paternal and maternal leave the first year of life reduce the demand for infant slots and provide a strong foundation for children. High educational standards for child care providers, paid for through the government, they have made it a desirable and admired field of work, similar to nursing in the United States. They have a waiting list of people wanting to become early childhood care professionals. As a country, they have created a culture where quality child care is highly valued.
Yet for now, we need more innovative strategies and for more people to understand the urgency. At SMIF, we will continue to work with partners, policy makers and national working groups to create a more effective, equitable system. For truly sustainable change, though, our local community leaders need to be ready to address this issue from within.
What solutions are others coming up with? Lake Crystal is working with a group of Blue Earth County officials on a grant or forgivable loan program for child care providers. In Fairmont, when leadership at Profinium recognized that their own workers were struggling to find child care, they pulled together a broader group of business leaders and others to start exploring what they could do. They brought in First Children's Finance, who helped them realize that maybe a child care center wasn't the best solution. They're continuing to meet. LeRoy and Austin have also pulled together committees of concerned citizens, parents, school workers and businesses to start a conversation.
Like in Fairmont, we often point people to our partner, First Children's Finance. Their Rural Child Care Innovation Program is now accepting applications from communities in Minnesota and North Dakota ready to roll up their sleeves and find solutions. Email Jeff Andrews for more information at jeff@firstchildrensfinance.org.
The next step is showing that as communities, we value quality child care and are willing to find ways to pay them as professionals, while not simultaneously bankrupting working parents.
We must keep moving the needle further and faster. After 30 years of collaborating for regional economic growth, we know that we can only be one part of the solution. We need our communities to pick up the torch at a local level and take ownership of both the process and solutions.
We want to hear your voice. We welcome your calls. We will continue to work with our partners and within our communities for long-term solutions while also seeking creative short-term fixes. Stay tuned for more information. If you have questions, concerns or creative suggestions, please contact me at 507-455-3215 or raejeanh@smifoundation.org.