S.M.A.R.T. Pre-K Workshop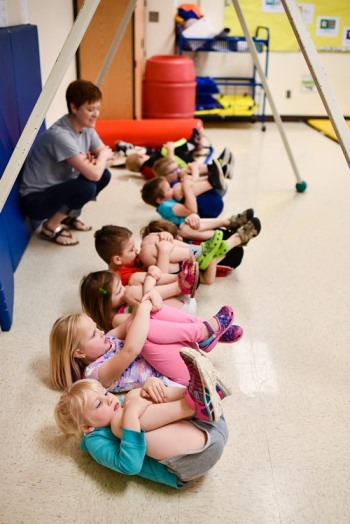 S.M.A.R.T. (Stimulating Maturity through Accelerated Readiness Training) is a multi-sensory approach to teaching and learning that is designed to develop and enhance the critical readiness skills children need to succeed in school.
This interactive and energetic workshop is designed for any educators and professionals working with three to five-year-old children.
At the workshop you will:
-Learn how the brain typically develops
-Experience S.M.A.R.T. activities
-Understand how to look at children developmentally
-Participate in Make & Takes AND have time for planning
Early Childhood Professionals in SMIF's 20-county region qualify for a discounted rate!*
*SMIF Early Bird Fee: $215 (regularly $425) registration must be received at least two weeks prior to the workshop
*SMIF Standard Fee: $240 (regularly $450)
Space is limited and registration is on a first-come, first-served basis.

Complete the registration form and fax to: A Chance To Grow Attn: MLRC at 612-706-5555 OR mail to: A Chance To Grow, 1800 Second Street NE, Minneapolis, MN 55418.
For more information call: A Chance To Grow at 612-706-5532
Sponsored by Southern Minnesota Initiative Foundation and Otto Bremer Trust