Navigating IRS.gov for Small Business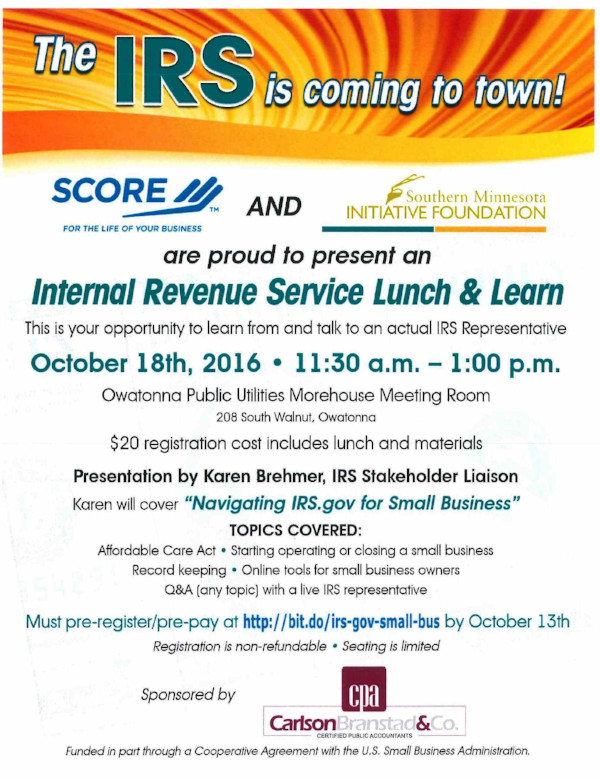 SCORE and Southern Minnesota Initiative Foundation are proud to present: Internal Revenue Service Lunch & Learn
This is your opportunity to learn from and talk to an actual IRS Representative.
October 18th, 2016 • 11:30 a.m. - 1:00 p.m.
Owatonna Public Utilities Morehouse Meeting Room
208 South Walnut, Owatonna
$20 registration cost includes lunch and materials
Presentation by Karen Brehmer, IRS Stakeholder Liaison Karen will cover "Navigating IRS.gov for Small Business"
TOPICS COVERED: Affordable Care Act , Starting operating or closing a small business, Record keeping, Online tools for small business owners and Q&A (any topic) with a live IRS representative
Must pre-register/pre-pay by October 13th. Registration is non-refundable, seating is limited!
Sponsored by Carlson Branstad & Co. Certified Public Accountants
Funded in part through a Cooperative Agreement with the U.S. Small Business Administration.