Economic Development Grants
Application | Budget Worksheet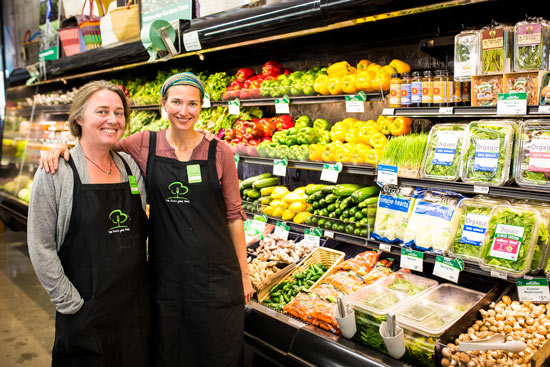 SMIF's Economic Development Grants are designed to support new asset-based, collaborative initiatives. Projects must demonstrate measurable results and advance SMIF's mission of promoting economic development in its 20-county region.
We are looking for new projects that provide education and technical support for new or existing entrepreneurs and businesses. Examples include business incubators, coworking spaces, one-on-one technical assistance, business skill training, and business outreach.
---
Grant Guidelines
Proposals must be submitted by a 501(c)(3) organization, a unit of government or a public agency.
Proposals must demonstrate benefit to SMIF's 20-county region.
Funding requests up to $20,000 will be considered.
Only one application per organization will be considered.
Projects must be completed within one year of the grant award date.
All grants require a 100% match, at least 25% cash and the remainder in-kind.
Exclusions
Ineligible organizations or activities include:
Individuals, businesses, or other for-profit organizations
General operating expenses and expenses not directly related to the project/program
Capital funding, fixed assets, campaigns or endowments
Existing deficits
Programs or services mandated by law
Projects/programs already in progress or completed
Funds for re-granting or to establish loan pools
Strategic planning without tangible outcomes within the 12-month timeframe
Organizations that have an "open" cash grant with SMIF or have not satisfied a grant obligation within the past 12 months
Development or purchase of school curriculum without tangible outcomes within the 12-month timeframe
Expenses directly related to AmeriCorps VISTA members
Feasibility studies without tangible outcomes within the 12-month timeframe
Research projects or school-related internships
Routine city, county, or township planning or zoning
Impact Measures
Applicants will need to identify and report on the following measures related to economic development projects:
Mandatory Impact Measures: (all applicants must measure and report)
Identify number of entrepreneurs/businesses that have been impacted by your project
Identify collaborations and how they have impacted leveraged resources
Additional Impact Measures: (applicants choose at least one to measure and report)
Identify number of jobs created and/or retained
Identify new enterprise created
Identify new product(s) developed
Increase funding sources or leveraged funding
Increase business knowledge by entrepreneur(s)
Priority Considerations
SMIF will give priority consideration to applications which best demonstrate:
Measurable results—projects that can show quantitative results in SMIF focus areas
Asset-based approaches—projects that maximize the strengths, talents, and resources of the local community
Collaboration/partnership—projects that work with other organizations in unique and effective ways
Sustainability of local or other funding streams—projects that have solid plans for continuation outside of SMIF funding
Leveraged funding—projects that access all available resources and maximize SMIF's investment
Effectiveness—projects that effectively address an identified need and/or opportunity
Impact—projects that demonstrate an overall impact within SMIF's region
Required Documents
Completed application
SMIF Project Budget Worksheet
Audited financials or filed tax forms if unaudited
IRS 501(c)(3) determination letter (if nonprofit organization)
Questions
Contact Jennifer Heien, Grants Coordinator, at 507-214-7040 or jenniferh@smifoundation.org