Conscious Discipline
SMIF invites you to attend these special sessions on "Conscious Discipline®." This training is a "leader in brain-based social emotional learning" created by Dr. Becky Bailey. 
Last year the introduction to Conscious Discipline was so popular that we are not only bringing it back, but we are also offering an advanced course for those who want to take their training to the next level.
School and community based preschool teachers and assistants, ECFE, social workers, public health staff, home visitors, family and center based child care staff and directors, parents, and anyone working with families that have young children are welcome to attend.
Attendees will receive a certificate of attendance for 12 hours. Due to the popularity of these events, priority will be given to those living within SMIF's 20-county region.
Contact Teri Steckelberg at 507.214.7015 or teris@smifoundation.org with questions.
---
An Introduction to Conscious Discipline
June 26 - 27
Explore the basics of Conscious Discipline and learn ways to shift from a reliance on fear-based interventions, to a reliance on love, when helping children through moments of conflict and difficulty. Develop conscious awareness and recognize how to respond to behavior and identify skills to help children self-regulate, increase impulse control and willingness. Explore this life-changing model grounded in safety, connection and problem solving. Must attend both days.
8:30 - 3:30 | Owatonna Senior High School | $30 for 2 day session
Conscious Discipline: Implementation with Fidelity (Level 2)
July 24 - 25
In this two-day training participants will continue to dive deeper into the power skills and structures of Conscious Discipline. Activities and information shared will focus on internal transformational change, both within the self and within the organization. This is an advanced Conscious Discipline training and will build on information shared in previous sessions. Emphasis will also be placed on implementation with fidelity and how to continue the shift within the organizations that embrace this life changing model. Must attend both days.
8:30 - 3:30 | Owatonna Senior High School | $30 for 2 day session
---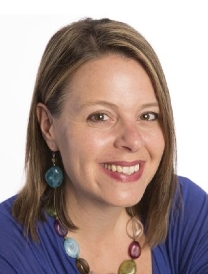 Anne Hoff has been implementing Conscious Discipline in her personal and professional life since 2008. For over 20 years she has worked in a variety of human service and educational settings including: public and private school settings, community preschools, community mental health centers and early childhood programs. 
She is currently the owner of Safe Harbor Counseling and Consultation where she provides consultation, therapy to young children and their families and trainings on mental health topics. Anne is endorsed as a level 3 infant mental health specialist, and a licensed clinical social worker.