Disaster Recovery Fund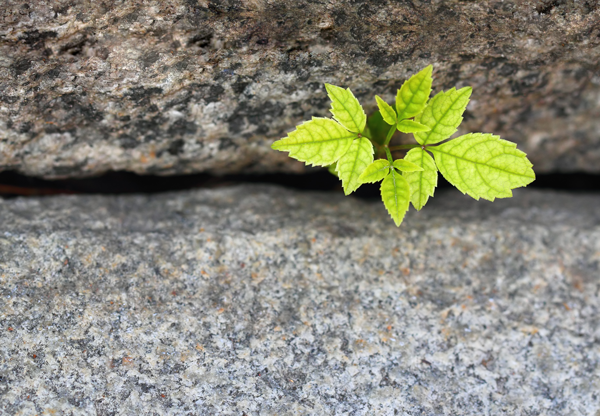 When disasters strike, Southern Minnesota Initiative Foundation is there to help. We understand that the loss of even one or two businesses in a small community can have a huge set-back effect. When natural disasters strike, it's important to be able to get residents and businesses back on their feet as quickly as possible. 
Time and again, our ability to funnel charitable contributions in the wake of natural disasters into the first line of support of small business owners has helped our small communities rebound. Since 2007, we've help re-invest over $2.1 million in charitable contributions into over 300 businesses through business recovery grants.
View our Disaster Recovery Fund Fact Sheet. 
Madelia Fire Donors
Early morning on February 3, a fire destroyed several buildings on Madelia's main street, affecting 8 businesses. SMIF raised nearly $240,000 in grants to help the businesses restock inventory and pay bills until insurance kicked in, help the building owner start rebuilding, and to support Region Nine Development Commission in their role as rebuilding coordinator. "If it hadn't been for the assistance from Southern Minnesota Initiative Foundation's Disaster Recovery Fund, we would have had to close our doors for good. We had only been in business a year, and had used all of our savings to get it off the ground. We were looking forward to finally making some money this year when the fire hit." – Nancy Vee, EZ Medical Wraps, Madelia.
Capstone Club ($50,000 & above)
Blandin Foundation, Grand Rapids
Downs Food Group, Mankato
Cornerstone Club ($10,000-24,999)
AgStar Financial Services ACA, Mankato
Mayo Clinic, Rochester
Pioneer Bank - Elmore, Lewisville, Madelia, Mapleton, North Mankato, Mankato, Saint James
Wells Fargo Bank NA – Minneapolis, Albert Lea, Austin, Blue Earth, Dodge Center, Faribault, Mankato, New Prague, New Ulm, North Mankato, Northfield, Owatonna, Red Wing, Rochester Stewartville, Waseca, Winona
Champion ($5,000-9,999)
NuWay Cooperative, Trimont
Rotary Club, Saint James
Leader ($1,000-4,999)
Brian Bowers, Prior Lake
Wayne and Connie Finnern, Okoboji, IA
Initiative Foundation, Little Falls
Louise Knickrehm, Saint James
Bill and Jan Larson, Knoxville, TN
Madelia Optometric Incorporated, Madelia
New Ulm Chamber of Commerce, New Ulm
Northwest MN Foundation, Bemidji
Southwest Initiative Foundation, Hutchinson
Tilney Farms LLP, Wilmette, IL
West Central Initiative, Fergus Falls
Partner ($500-999)
Jan and Lynda Bentdahl, Mankato
Reinhart and Mildred Besel, Saint James
Cargill Salt, Hopkins
Crossroads Church, Saint James
Financial Recovery Services, Minneapolis
Jeremy Greve, Madelia
Thomas Horan, Claremont, CA
Pam Kottke, Buffalo Lake
Joe McCabe, Saint James
Pat McCabe, Rochester
Landy and Virginia Ray, Klamath Falls, OR
Sertoma Club, Saint James
Megan Wildemuth, Geneseo, IL
Contributor
Kenneth Ammann, Ormsby
Craig and Laurie Anderson, Minneapolis
Dustin and Kara Anderson, Saint James
James and Judy Anderson, Saint James
Jayne Anderson, Saint James
Robert and Marlene Anderson, Trimont
Anything Auto LLC, Saint James
Maria Arellano, Chicago, IL
Todd Arndt, Lewisville
Brad and Shawna Asendorf, Saint James
Leora Ask, Saint James
Wesley and Karla Beck, Saint James
Wesley Beck, Saint James
Ardella Bell, Saint James
Paul and Sharon Berg, Odin
Kimberly Bertucci, Chicago, IL
Cheryl Bjoin, Butterfield
Larry and Linda Blackstad, Saint James
Bruce Boyce and Sally Takala, Waseca
Timothy and Cindy Brey, Saint James
Brian Mccabe Agency, Madelia
Bill Brown, Saint James
Eugene and Cheryl Brown, Saint James
Byron Bruce, Saint James
Barbara Burns, Mankato
James and Linda Buss, Saint James
Darrell Carlson, Saint James
Harold Carstensen, San Antonio, TX
Juan Cervantes, Saint James
Gregg and Teresa Chaplin, Prior Lake
Kevin Christenson, Hanska
Edward and Linda Connell, Saint James
Walter and Phyllis Conway, Saint James
Michael and Margaret Cumings, Saint James
Ethan and Anna Curry, Saint James
Jim and Debbie Daley, Rochester
Peter and Marcia Eggen, Saint James
Dr. James and Catherine Eiselt, Madelia
Gloria Ekstedt, Saint James
Leah Elrod, Saint James
Lois Engel, Saint James
Terry and Heidi Engel, Saint James
Bruce and Diane Englin, Butterfield
Julie Englin, Butterfield
Cleo Erickson, Saint James
Bridget Evens, Minneapolis
Darald and Mary Evers, Saint James
Eyecare Center of St James, Saint James
Farm Tax Management Co, Saint James
Allen and Gayle Flohrs, Ormsby
Brooke Forstner, Mankato
Charlene Forsyth, Saint James
Robert and Sandy Friesen, Saint James
Leland and Mary Froehling, Saint James
Kurt and Margaret Fuhr, Saint James
Wayne and Phyllis Gersch, Saint James
Gregory and Kim Giese, Saint James
Goodburn Farms, Madelia
Jordan Goodman, Highland Park, IL
Katherine Gorham, Chicago, IL
Eliot Grev, Minneapolis
Mike and Deb Grote, Madelia
Kimberly Guyer, Minneapolis
R. D. Harder, Odin
James and Jacqueline Harrington, Butterfield
Gena Harris, Saint James
Paul and Susan Harris, Saint James
Melissa Haseman, Saint James
Tim Hawkes, Hugo
Charles and Joann Haycraft, Saint James
Howie Helling, Lakeville
Cliff Hjelmer, Saint James
Donna and Craig Hoadley, Sheldon, IA
Dale Hoeper, Madelia
Larry and Nichole Hoffman, Hanska
Carol Hoppe, Eden Prairie
Marjorie Jenkins, Saint James
Dale and Bette Johnson, Saint James
Karen Johnson, Saint James
Rosella Johnson, Saint James
Richard and Sharon Jokumsen, Saint James
Tanya Jones, Saint James
JTI Incorporated, Mankato
Joan Klinkner, Madelia
Mark and Evelyn Klinkner, Saint James
Mary Lou Knickrehm, Saint James
Eric Kuehl, Saint James
Brent and Mona Kueker, Ormsby
Earl and Norma Kurtzweg, Saint James
Karen Lahti, Saint James
Ryan and Jinette Lais, Rochester
Paul and Teresa Lange, Madelia
James and Lois Larson, Burnsville
Allan Lee, Hanska
David and Cindy Lehman, Madelia
Stephanie Leimer, Saint James
Jean Leopold, Saint James
Jason and Jody Lepp, Butterfield
Kenneth and Gloria Lewis, Lewisville
Leslie and Gladys Lewis, Saint James
Tim and Nancy Lidstrom, Mankato
Melissa Lueth, Madelia
Brad Lunz, Butterfield
Curt and Corinne Mackey, Saint James
Deloris Madison, Saint James
Matthew Maloney, Madelia
Tom Mayberry, Saint James
Carol Mays, Saint James
Darren McCabe, Saint Paul
Mark McCabe, Saint Paul
Clarissa Meissner, Mankato
Darrick and Kari Miest, Saint James
Minneapolis Foundation, Minneapolis
Benjamin Mischke, Hopkins
Elaine Modeen, Saint James
William and Susan Mohr, Saint James
Kaethe and Patricia Morgan, Saint James
Keith Moulton, Saint James
Curt Nelson, Mountain Lake
Joel and Marilyn Nelson, Saint James
Randy Nelson, Saint James
Roger Nickel, Minneapolis
Jerry and Lynette Noren, Saint James
Leland and Sharon Olson, Saint James
People First, Martin County, Fairmont
Lorraine Petersen, Saint James
Alan and Theresa Peterson, Saint James
Roger and Karen Peterson, Hanska
Katherine Petty, Saint James
Ric and Jane Piepgras, Madelia
Joyce Pierson, Saint James
Dr. Tim and Nancy Pinke, Saint James
Michael Purdy, Saint James
Stacy Reed, Madelia
James and Sherry Regier, Mountain Lake
Merlin and Marjorie Reinke, Saint James
Roald and Ramona Revne, Saint James
RevolutionEHR, Glen Ellyn, IL
Melanie Rheaume, Mankato
Lois Rossiter, Saint James
Edwin Rundell, Saint Peter
Dale and Pam Runge, Saint James
Scott and Samantha Runge, Saint James
John and Pamela Sandbo, Saint James
Dennis and Lana Sander, Saint James
Gloria Sandmeyer, Saint James
Mary Sandmeyer, Saint James
Juri Sanoska, Osterholz-Scharmbeck, DE
Mark and Jill Saunders, Odin
Scott and Julie Schiller, Saint James
Joshua Schoener, Madelia
Curtis and Sara Schultz, Ormsby
Todd and Mary Schwanke, Owatonna
Scott and Mona Shumski, Vernon Center
Mary and Mike Shupe, Saint James
Larry and Lois Siem, Saint James
Jeanette Sinclair, Saint James
Mark and Yvonne Skarphol, La Salle
Joseph and Ruth Smith, Victoria
Michael J and Jennifer J Smith, Hutchinson
Norbert and Lynette Smith, Madison Lake
Peter and Lois Smith, Redwood Falls
James and Lori Sodeman, Saint James
Steven and Monica Sorenson, Madelia
Speedway Builders 4-H Club, Butterfield
Steven Stade, Greeley, CO
Tammy and Warren Stevens, Saint James
Vincent Style, Saint James
Super Sound Tapes Inc, Saint James
Kathleen Svalland, Butterfield
Swanson Agency, Ormsby
Bob and Audrey Swanson, Saint James
Bertil Swenson, Saint James
Arla Tande, Madelia
Kathy Thompson, Madelia
Total Lawn Care & Snow Removal LLC, Madelia
Trinity Lutheran Church, Truman
Underwood Fire Department, Underwood
United Methodist Church, Saint James
Bob Wallace, Fairmont
Holly Ware, Saint James
Mark Warner, Butterfield
Audrey Welchlin, Saint James
Arvid Wentzel, Saint James
Sherwood and Elizabeth Wessel, Saint James
Nicole Westberg, Saint James
Douglas Westman, Saint James
Daniel Wiechert, Lake Crystal
Paul and Sheri Windschill, Saint James
Rodney and Linda Winter, Saint James
Travis and Tracy Winter, Sherburn
Steve and Dawn Witcraft, Saint James
Harold Wolle, Saint James
Eunella Wright, Saint James
Kevin and Pamela Zabka, Saint James
Gus and Jan Zender, Saint James