SMIF provides up to $20,000 to nonprofit organizations and communities to launch economic development programs/projects that inspire collaboration and demonstrate results. Applications for 2016 will be due March 21. For more information please contact Jennifer Heien, Grants Coordinator, at 507-455-3215 or jenniferh@smifoundation.org.
Incentive Grant Guidelines
*Guidelines are subject to change when grant round opens.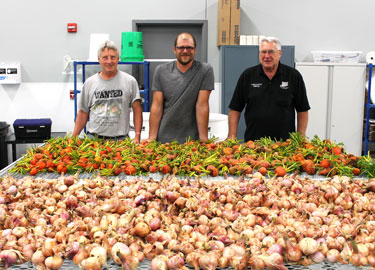 MVAC Food Hub
Minnesota Valley Action Council  (MVAC) leveraged a $20,000 Incentive Grant from SMIF to pull together several regional partners such as local schools and colleges, 20 farmers, and other financing partners to create a food hub, connecting local growers with consumers. Last year, they fulfilled 170 Community Supported Agriculture (CSA) shares and netted $170,000 in gross sales from food sourced within a 50-mile radius. 
"With the market demand for local foods growing in the Midwest, we needed the infrastructure to help both growers and consumers," said Joe Domeier, MVAC Food Hub Manager. "The food hub is the missing link towards a more sustainable food system in southern Minnesota."