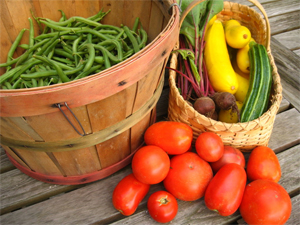 The FEAST Local Foods Network is a group of local foods stakeholders who work to develop a coordinated and sustainable food system in southern Minnesota. The network is made up of representatives from SMIF, Renewing the Countryside, MN Department of Agriculture, University of Minnesota Regional Sustainable Development Partnership, and many more.
SMIF and its partners in the FEAST Local Foods Network believe in providing resources, solidifying partnerships, and leveraging expertise to deliver services. This effort also seeks to increase awareness of the local food entrepreneurs and creativity driving this portion of our region's economy.
For more information about the FEAST Local Foods Network, contact Pam Bishop at 507-455-3215 or pamb@smifoundation.org. To learn more about the network's annual Feast! Local Foods Marketplace event, visit www.local-feast.org. 
Feast! Local Foods Marketplace 2015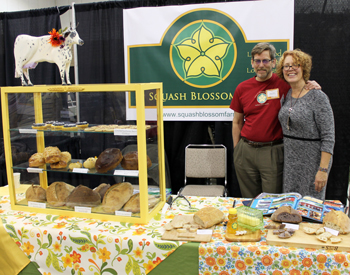 Squash Blossom Farm, a loan client of SMIFs, was one of more than 100 exhibitors at the 2015 Feast! Local Foods Marketplace & Tradeshow. This was the second annual Feast! event, held again at the Mayo Civic Center. Nearly 1,400 people - local food and brew makers and producers, buyers, and consumers - turned out to celebrate and promote regional food from Iowa, Minnesota, and Wisconsin.