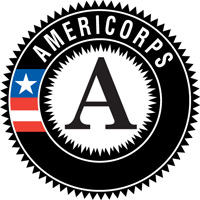 AmeriCorps LEAP (Learning Early Achieves Potential) Initiative members serve in preschool classrooms and nonprofit organizations focused on the social and emotional development of young children in our 20-county region. We recruit, connect, and match members to site service partner positions to help work one-on-one with children who are at-risk of falling behind. Members begin the LEAP service term in August and serve through the following July. Individuals interested in this program may contact Barbara Gunderson, AmeriCorps LEAP Director, at 507-455-3215 or barbarag@smifoundation.org.
We still have 10 open positions. Apply online today for either PTE or FTE positions. 
The LEAP Initiative is an AmeriCorps program made possible through the Southern Minnesota Initiative Foundation—Early Childhood Development partnership with ServeMinnesota and the Corporation for National and Community Service. We are committed to recruiting and engaging individuals without regard to disability, gender, race, religion or sexual orientation. Reasonable accommodations provided upon request. Document available in alternative formats.
AmeriCorps—Learning Early Achieves Potential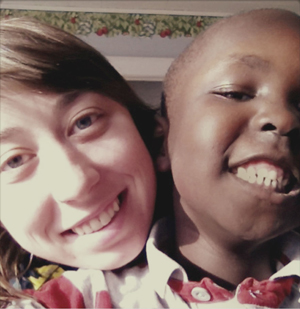 Nicolette Bryant-Wessling served as an AmeriCorps LEAP member at the Parenting Resource Center in Austin, working directly on social emotional skills and school readiness with Nathan. "Nathan is one of those kids that you can't help but immediately fall in love with. He has the most captivating smile that draws you in with one tiny giggle," Nicolette said.
Nathan struggled to make friends because he was easily offended and would stop playing. Nicollette began having the other students ask Nathan for help in fixing toys because he was gifted in fine motor skills. "They'd be excited to interact with him, because they knew he'd fix it; he'd be so proud that he could offer help," Nicolette reported. "He started to really enjoy playing with the other kids—and his meltdowns would happen less frequently and take him less time for recovery."