SMIF provides up to $20,000 to launch new early childhood development programs/projects that inspire collaboration and demonstrate results. Applications for 2017 are due February 28. For more information please contact Jennifer Heien, Grants Coordinator, at 507-455-3215 or jenniferh@smifoundation.org.
ONLINE APPLICATION LINK: You will be prompted to create a login account if you don't already have one.
Every Hand Joined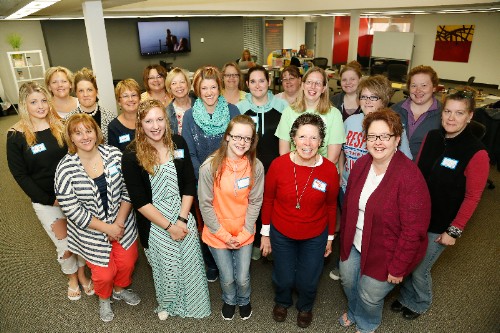 Every child. Every opportunity. Every step of the way.
On 9/26/2012, after 18 months of research, leaders from Red Wing Public Schools, businesses, non-profits, local government and philanthropic foundations came together to focus on Red Wing's most important resource--it's youth--with the birth of Every Hand Joined.  This initiative was fueled by an economy to support and maintain a more educated workforce for Red Wing and the surrounding region. It's mission is to imagine the impact of a united community where the schools, parents, businesses and non-profits all come together to lift up the potential of all children. Children would thrive and have opportunity in a demanding and changing world. Every Hand Joined is focused on five main things: 
Every child is prepared for school

Every child is supported inside and outside of school

Every child succeeds academically

Every child enters some form of post-secondary education or training

Every child completes their post-secondary education or training and enters a career
With Every Hand Joined's five goals in place, and thanks to various support like the incentive grants awarded by SMIF, there is a vision set in place to help better the community.