SMIF provides up to $20,000 to launch new early childhood development programs/projects that inspire collaboration and demonstrate results. Applications for 2016 are due March 21. For more information please contact Jennifer Heien, Grants Coordinator, at 507-455-3215 or jenniferh@smifoundation.org.
Incentive Grant Guidelines
*Guidelines are subject to change when grant round opens.
Incredible Years Training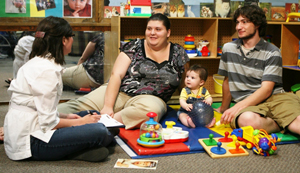 The Waseca County Early Childhood Initiative received $6,400 to implement an Incredible Years parenting group for families needing additional support The trainings provided to families would promote parent competencies and work to strengthen families. This approach offers a promising opportunity to offer intervention for very young children. With the additional support of a parenting group, Waseca children will be on a successful development trajectory to achieve lifelong accomplishments.