Early Childhood Initiative Communities
Currently, our Foundation supports 22 Early Childhood Coalitions (ECI). Each community commits to three stages of involvement: community visioning, project implementation, and sustainable operation. The ECI receives coalition support and project implementation grants. ECI communities are selected through an invitation-only application process. Interested communities may contact Teri Steckelberg, Early Childhood Director, at 507-455-3215 or teris@smifoundation.org.
Owatonna ECI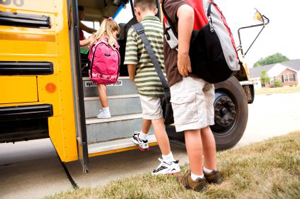 In almost all of SMIF's ECI conversations, lack of affordable transportation for preschool-aged kids is raised as an issue, but it can be a tough one to tackle. However, the Owatonna ECI partners came up with a solution by drawing on the support of United Way of Steele County, MNDOT, and SMART Transit. Beginning in the fall of 2016, about 100 pre-k kids will now have an affordable ride to preschool.
SMIF-Supported Early Childhood Initiative Communities
Austin
Blue Earth Area
Brown County
Fairmont Area
Faribault
Fillmore County
Greater Mankato Area
Houston County
Kasson-Mantorville
Lake Crystal
Martin County
Montgomery-Lonsdale
New Prague
Northfield
Owatonna
Red Wing
Saint Peter
St. Charles Area
Waseca County
Waterville Elysian Morristown
Watonwan County
Winona
Thrive Initiative (mental health focus): Freeborn County
---