Community Growth Initiative
SMIF has invested in 31 Community Growth Initiatives (CGI), a process which leads selected communities through an asset-based approach to economic development. Each community commits to three stages of involvement: community visioning, project implementation, and sustainable operation. The CGI community receives coalition support and project implementation grants. Beyond project implementation, one of the biggest value-adds of the CGI process is the fostering of cross-sector collaboration and leadership development; the CGI process brings together a diverse network of leaders and guides them through a process of working together for community vitality.
CGI communities are selected through an invitation-only application process based on community readiness and willingness to broaden decision making through community engagement and input. Interested communities may contact Pam Bishop, Vice President of Economic Development, at 507-455-3215 or pamb@smifoundation.org
Winona CGI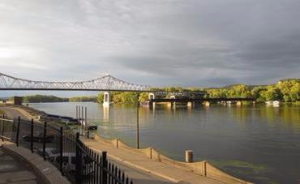 Two projects came out of the Winona Community Growth Initiative. The first was a tourist app - "Downtown Winona" - which helps tourists and residents connect with over 250 downtown businesses. The second project was Live @ the Levee, an idea that came from the CGI team's hope to revitalize Levee Park with a day-long festival including live music, food, and family and recreational activities. So far, the CGI team has fostered nearly 90 partnerships across two successful Live @ the Levee events. Over 5,000 residents have come out to enjoy good music, local foods, arts and crafts, and community spirit along the Mississippi.   
---